Pennsylvania school district's police K-9 included in yearbook photos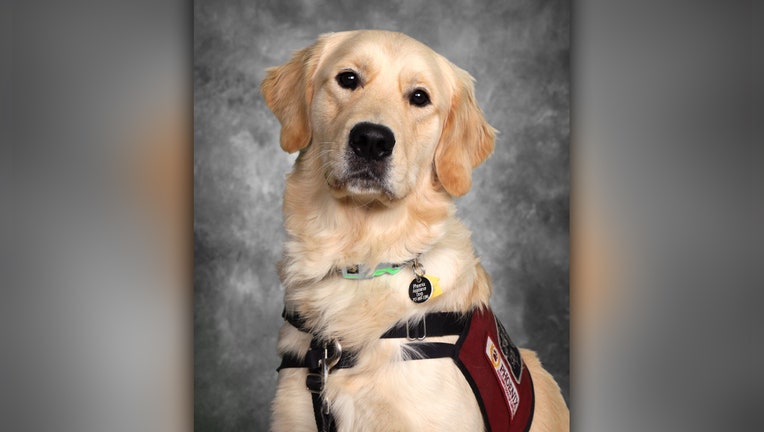 article
CAMP HILL, Pa. - A school district in Pennsylvania made sure everyone was included in the yearbook — and that even included their K-9.
Detective Gibbs is a golden retriever who is the Camp Hill School District's first-ever community outreach K-9. Camp Hill is located about 3 miles southwest of Harrisburg.
When students posed for their annual yearbook photos, they had Gibbs take part as well, police said. 
RELATED: 'It's a game changer': K9 training begins for Pinellas sheriff's new bloodhound puppies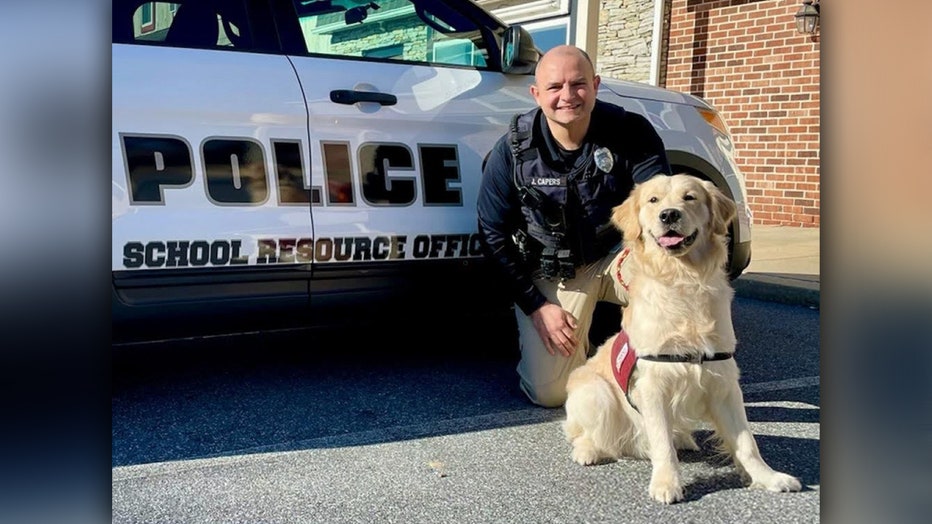 Det. Gibbs and his partner, Officer Joe Capers. (Photo courtesy: Camp Hill Police Department)
The very good dog is partnered with Camp Hill Police Officer Joe Capers, who serves as the district-wide School Resource Officer. He and Det. Gibbs visit all four schools in the district. 
Gibbs joined the police department in July 2022 thanks to a local scholarship that pays for his ongoing care. 
"Gibbs heads to school each day and is bringing smiles, compassion and support to all our Camp Hill students," the scholarship site said, adding that he helps ease students' anxiety and stress.