PD: Two arrested after befriending elderly widower, burglarizing home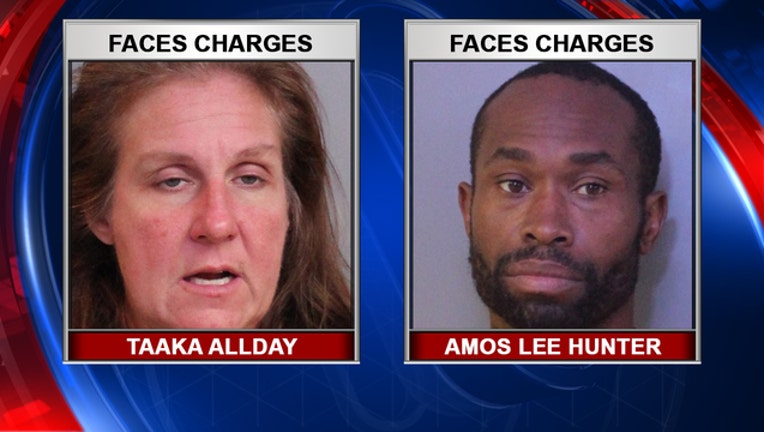 article
BARTOW (FOX 13) - An elderly victim offered his trust and home to two people who ended up burglarizing his residence, police said.
According to Bartow police, the victim was sitting in his parked car at his home, located on East Church Street, crying over the recent loss of his wife. That's when 42-year-old Taaka Allday spotted him and "befriended" him, police said.
Allday told the victim she didn't have a place to live, so he allowed her and 38-year-old Amos Lee Hunter to spend the night at his home, according to a press release.
The following day, the victim advised the duo they needed to leave because he was traveling out of the state, police said. He dropped them off at a nearby Walmart, where they told the victim Allday's daughter was planning to pick them up.
Shortly after, the pair burglarized the elderly victim's residence and damaged some of his property, said Bartow police. They also stole his prescribed medication. 
Both were arrested on Monday after police received a 911 call about a burglary in progress. Both face charges including burglary of a dwelling and criminal mischief. 
Bartow police offers the following advice when inviting people inside your home:
-Be very cautious and never discuss your vacation plans with strangers
-The victim in this case was vulnerable and a perfect target for criminals
-If you ever have questions pertaining to personal safety and crime prevention techniques, call the agency's Community Services Team at (863) 534-5034