Mother for rent: Parents can hire 'second mom' for their college kids
NEW YORK - It's that time of year again: When college students have to get out of the habit of mom doing their laundry and cleaning their rooms and get back to campus.
Now, of course, no one wants mom to come with them to school. Or do they? 
What if I told you that you could rent a mom, for, let's say, $10,000. And for that whole semester, that store-bought mom will come and make your bed, do your academic work and even give you hugs.
"I wouldn't pay 10,000 for it, but I wouldn't mind it," one Iona College student offered.
"I do miss my mom a lot. We're best friends," lamented another.
Rachelle Arnold, the owner of Daisy Bug Delivery, explained that her concierge service offers that second mom to visit students on college campuses. But Arnold takes it a step further taking a personal interest in each student.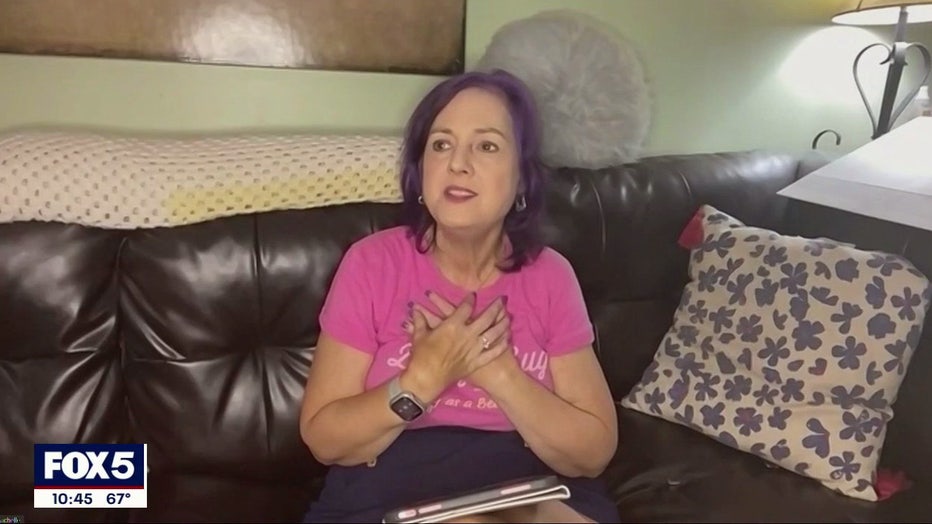 Rachelle Arnold, mom for hire
"Somebody left you behind, you're in an awkward situation, you know, do not get in an Uber by yourself. After midnight, you call me, I will come and get you. It's free. I love. I don't judge. We don't tell the parents unless there's a safety issue involved."
Arnold says her Florida-based service has been booming since helping hundreds of students move from the tri-state area, especially freshman, who feel like they have someone to count on.
Students at Iona University in New Rochelle, New York were mixed at whether they want another "mom" in their dorm.
"I think college is a good time to learn independence," one noted.
"If my mom can come and do my homework and make my bed – even a fake mom, I can't complain," another offered.
So parents, this may give you that sigh of relief you've been looking for. And students, remember "mother knows best" – even if you borrow her.