P.S. 22 Chorus sings for teacher who has cancer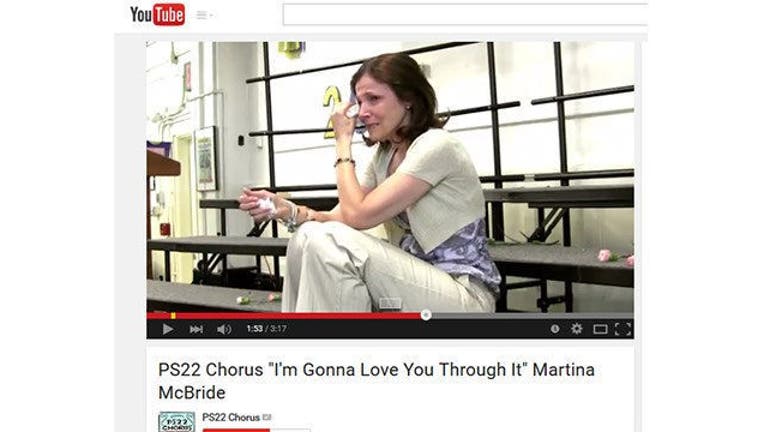 The famous children's chorus from P.S. 22 on Staten Island has posted a heart-felt video online showing the student singers paying tribute to a beloved teacher fighting cancer. 
The fifth graders sang Martina McBride's "I'm Gonna Love You Through It" for teacher Adriana Lopez, who was recently diagnosed with breast cancer, according to the chorus' YouTube channel.
"For a dear friend and teacher at PS22 whose bravery and dedication to her students amidst a difficult fight with breast cancer has inspired us all... We love you, Mrs. Lopez!!" chorus director Gregg Breinberg said on Facebook.
The video shows the children singing for Mrs. Lopez, who wipes away tears as she watches from bleachers.
McBride got wind of the powerful performance and shared her own thoughts about it.
"Music is so powerful and I am blessed to have been given this song. Thanks P22 Chorus and much love to Adriana Lopez," McBride tweeted.
The P.S. 22 Chorus has been around since 2000. Over the years, hundreds of fifth-grade students have taken part in numerous memorable performances with Katy Perry, Carrie Underwood, Queen Latifah, Tori Amos, and many others. The chorus has performed at the Oscars; on Good Day New York, Oprah and other TV shows; and for President Obama.