P-22: Officials provide grim update about LA's famous mountain lion
LOS ANGELES - Officials provided a grim update about P-22, Los Angeles' celebrity mountain lion, saying it's coming down to two likely scenarios for the famous big cat, and that it's unlikely he'll be released back into the wild. 
After a days-long search, California Department of Fish and Wildlife officials found P-22 in the backyard of a home in the Franklin Hills community near Los Feliz using GPS signals from his collar.
Wildlife officials wanted to give P-22 a medical evaluation after displaying behavior they classified as distressing. Since early November, authorities said he's been involved in at least five incidents with people and their pets, including the killing of a Chihuahua, and another dog that was attacked but survived his injuries.
RELATED: P-22: LA's celebrity mountain lion captured after days-long search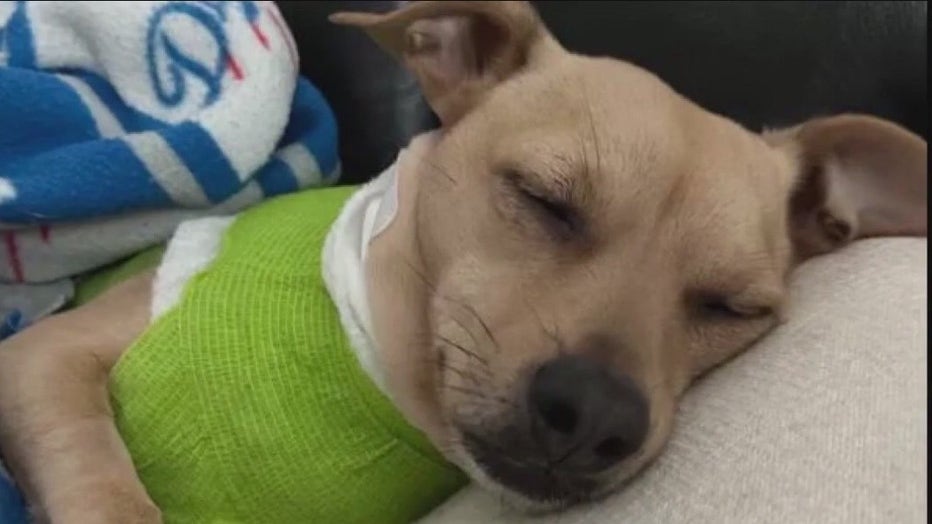 In an update, authorities said P-22 is officially underweight. His fur coat has thinned and he has an injury to his right eye that could be the result of being hit by a car.
While there is a belief that it's normal for a mountain lion to stalk and attack its prey, wildlife experts said in P-22's case, the behavior is abnormal and that he's wandering further and further from his range in Griffith Park. CDFW officials said in the ten years that they've been tracking him, he's always stayed away from humans. The behavioral and physical changes indicate P-22 is having a hard time living in the wild and that the changes could be attributed to his age.
P-22 is thought to be about 12 years old, which is considered old for a mountain lion. Now, CDFW officials said his fate depends on test results. The two options on the table are that he lives out his senior years in a specialized sanctuary or the possibility of being euthanized.