NYPD plan to encrypt police scanner transmissions draws criticism
NEW YORK - New York City's police radio channels, which have been accessible to the press and the public for over 90 years, may soon become inaccessible outside the NYPD. 
City Council held a joint committee hearing Monday on the department's efforts to encrypt all radio transmissions of police officers.
Andrew Frame, founder of Citizen App, was among those who testified.
"Organizations such as ours at Citizen are timely," he said. "They are inevitable. They are necessary."
As part of a system upgrade, the NYPD wants to deny access to police scanner chatter to the public and news-gathering outlets. The department said this move protects the safety of officers and the public.
"Examples include fake 'officer down' transmissions to draw away from a given area," said Chief Ruben Beltran, chief of the NYPD Information Technology Bureau. "[Others include] officers' lives being threatened over the air, fake bomb threats or simply jamming our radio frequencies temporarily."
But many NYC journalists were also on hand to voice police accountability concerns that they say would vanish by encrypting radio transmissions.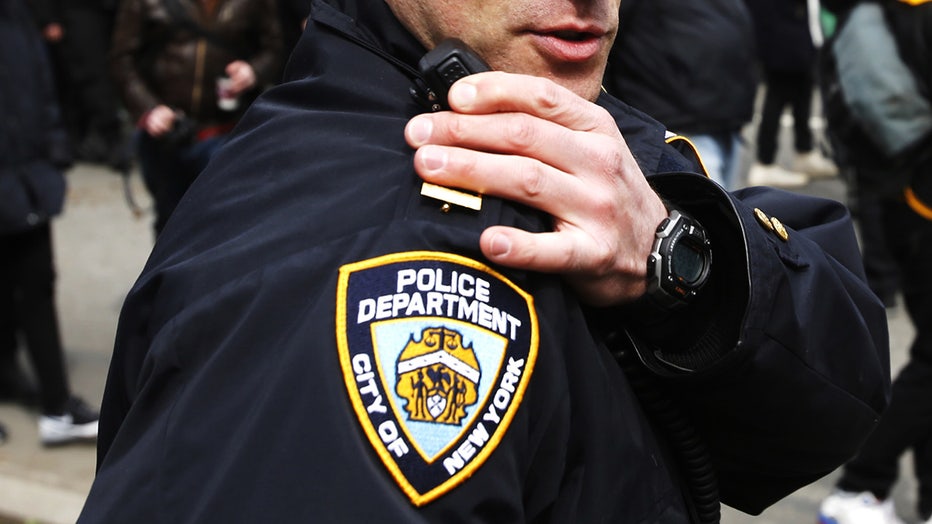 An NYPD officer talks on his radio while people take part in a protest against Republican presidential candidate Donald Trump, on March 19, 2016 in New York City. (Photo by Eduardo Munoz Alvarez/Getty Images)
Usman Chohan, an independent photojournalist with Loudlabs News, told FOX 5 NY that all journalists should be concerned.
"Once the government officials start controlling information, then that could be tainted," he said.
The New York Civil Liberties Union released a statement Monday against the encryption, saying, in part: "New Yorkers need more transparency from the NYPD, not less. We urge the City Council to protect long-standing transparency practices in emergency communications."
Beltran responded by saying the NYPD "respectfully but adamantly disagree."  
"The NYPD is the most transparent police force in the country, and we operate under numerous levels of oversight and accountability," he said.
New York State is considering legislation that would force the NYPD and all police agencies to continue to allow credentialed news organizations access to unencrypted transmissions, which has the NYPD potentially on a collision course with state lawmakers in 2024.
It remains unclear if other city agencies, such as the FDNY, are planning to follow suit with encryption.