NYC silent vigil honors 49 victims of 2016 Pulse nightclub shooting
NEW YORK CITY - As Florida remembers the 49 victims gunned down in a shooting rampage at the Pulse nightclub in Orlando, seven years later, the victims' faces were fanned across New York City streets in a showing of solidarity. 
"The whole idea is you're holding space in silence for our siblings who no longer have a voice," Brigid McGinn informed participants Monday ahead of the vigil in motion.
The group Gays Against Guns emerged from the tragedy.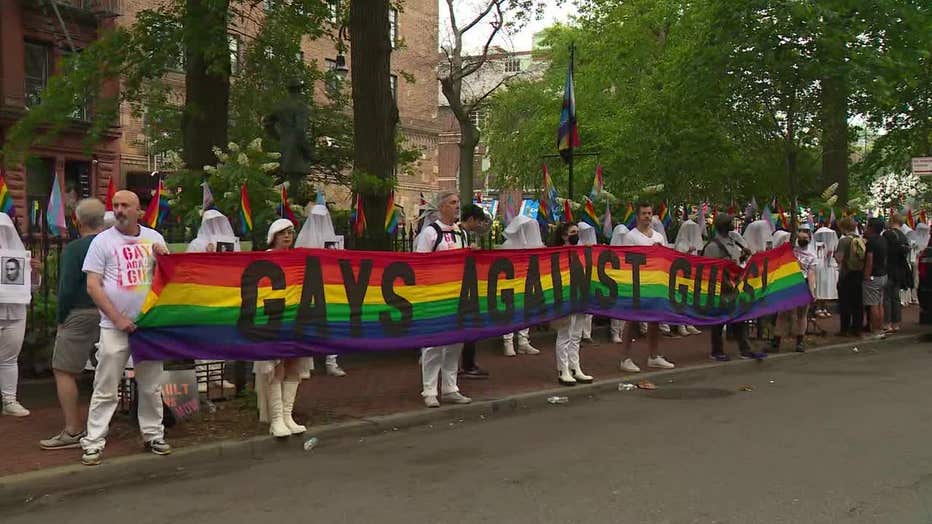 The all-white silent vigil aimed to honor the victims slain in the attack that left its victims' families and the LGBTQ community alike feeling the terror it left behind years later.
"We feel very vulnerable and this is an evening for us to come together to be supportive of each other," McGinn said. 
Sympathizers held signs calling for a ban on assault weapons, advocating for the passage of what they view as common sense gun laws.
"There are red flag laws that still haven't passed to protect domestic violence victims, to protect people who are fearful in their own homes," shared Hal Moskowitz, an organizer with Gays Against Guns. "We just want responsible gun ownership and limited access to things like assault weapons."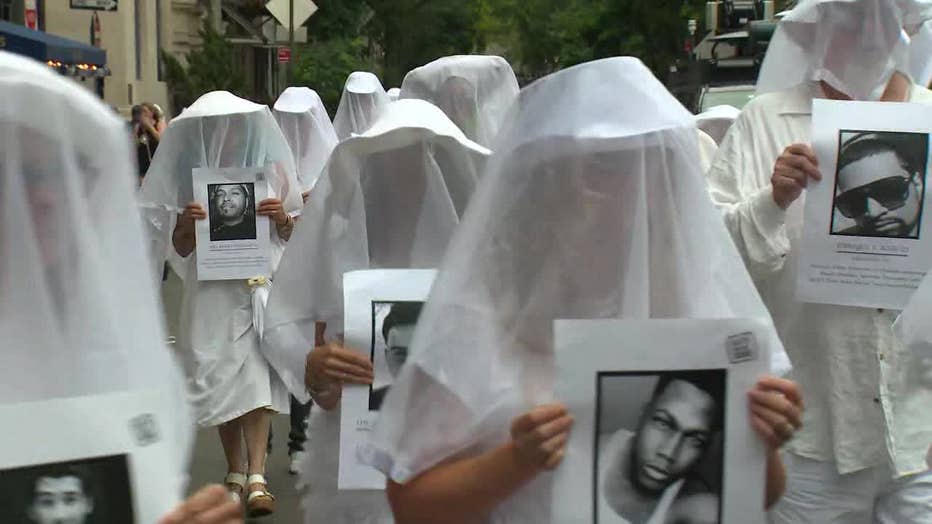 The all-white silent vigil aimed to honor the victims slain in the attack.
For the second year, Mary Amsterdam is among those marching remembering to remember. This year, she represented the life of 23-year-old Stanley Almodovar III, one of the 49 victims killed in the shooting. 
"It's kind of a big sense of responsibility to stand in the place of an individual whose life was unnecessarily taken because of the plague of gun violence in our country," Amsterdam said. 
That same burden of responsibility was carried by dozens of others like Sandy Radoff, who's representing Simon Carrillo -- also gunned down.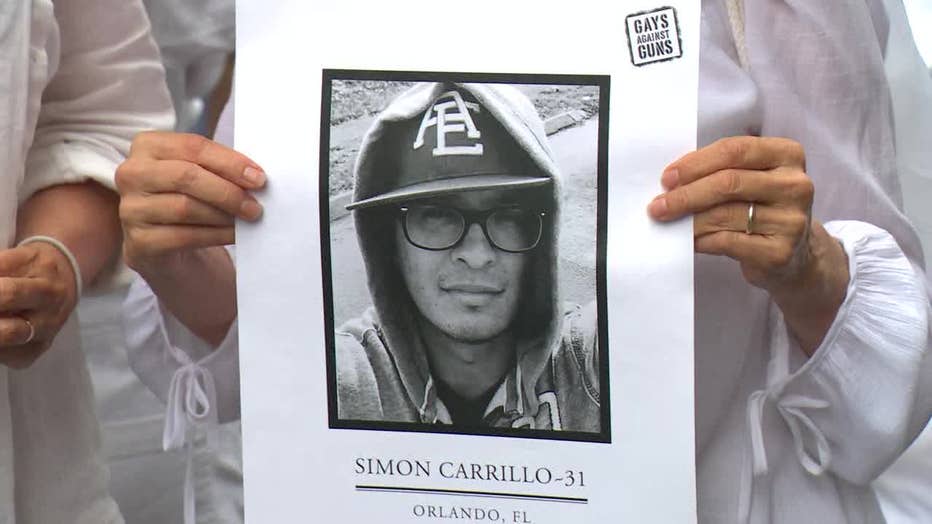 Simon Carrillo was killed in the shooting.
"It's heartbreaking that somebody 31-years-old, the prime of their life, was struck down, was just out for an evening trying to enjoy themselves with friends," Radoff shared.