NYC Department of Social Services Commissioner Gary Jenkins to resign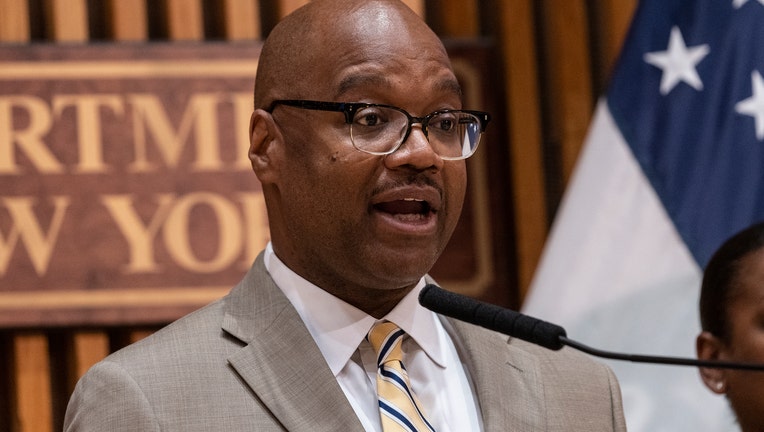 article
NEW YORK - New York City's Social Services Commissioner Gary Jenkins, who oversees the city's homeless shelter system, has announced that he is stepping down after just over a year in the job.
Jenkins, who was first appointed in January 2022, was responsible for both the Department of Homeless Services and the city's Human Resources Administration.
His resignation comes after facing controversy while in office, including when he left the city in August during the start of the migrant crisis.
RELATED: NYC homelessness hits record number
"Commissioner Jenkins has served New Yorkers for 36 years, providing our most vulnerable neighbors with compassion, dignity, and a path toward stabilizing their lives," Mayor Adams said in a statement. "Under his leadership, the Department of Social Services invested a historic amount to support unsheltered New Yorkers — bringing and keeping more than 1,100 people living on our subways into shelter as part of our Subway Safety Plan and inviting those with lived experiences to the table to help craft our housing and homelessness plans."
Jenkins had previously served as first deputy commissioner of the HRA. Molly Park, who currently serves as First Deputy Commissioner of the department will now become acting commissioner until a replacement is named.