Queens subway attack: Man struck in head repeatedly with chair, scooter
QUEENS - The NYPD is searching for the suspect accused of striking a 53-year-old man in the head repeatedly with a chair and scooter at a Queens subway station.
The attack happened Saturday just after 9:30 p.m. on the northbound platform at the Grand Avenue-Newtown subway station in Elmhurst.
According to police, the victim was standing on the platform when he was engaged by an unknown individual in a dispute.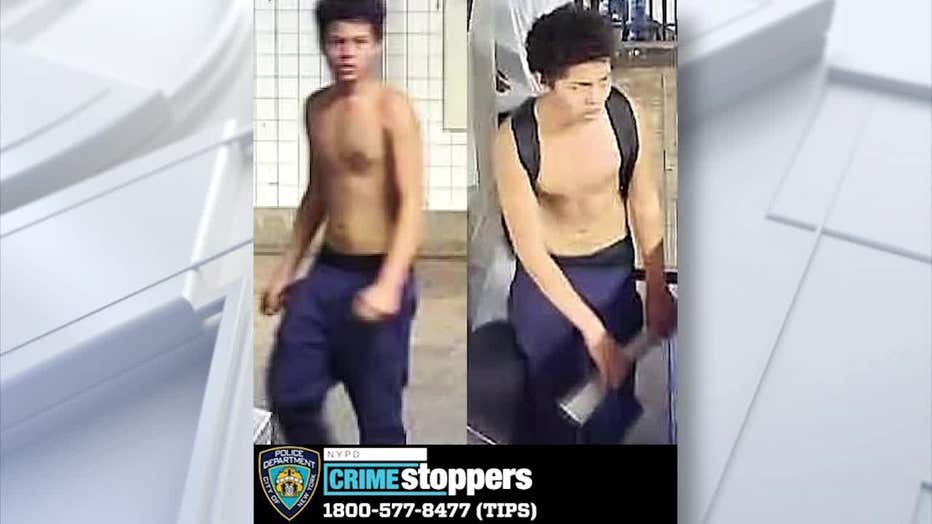 The individual proceeded to strike the victim numerous times in the head with a chair and a scooter before fleeing out of the station, police said.
The victim was taken by EMS to NYC Health and Hospitals/ Elmhurst, where he was listed in stable condition. 
The individual is described as a man around 5'8" with a medium complexion. He was last seen wearing no shirt, navy blue pants and white sneakers. 
Anyone with information is asked to call the NYPD's Crime Stoppers Hotline at 1-800-577-TIPS (8477).