Suspect wanted in NYC subway shove in custody
NEWARK - The suspect wanted in Wednesday afternoon's subway shove in Midtown that left a woman critically injured has been detained.
Authorities said 39-year-old Sabir Jones, a man with an extensive criminal history, was located in Newark, New Jersey, shortly after 12 p.m. Thursday.
"He was detained by Newark Police. Jones was transferred to the U.S. Marshals Service. No further information is available," Newark Public Safety Director Fritz Fragé said in a statement.
Fox 5 NY also learned that moments before the shove, a man was punched in the face at the same subway station. Police have not confirmed if the two incidents are related.
According to police, the 30-year-old woman was standing on the southbound platform of the E/F train around 12:05 p.m. at the 53rd Street and 5th Avenue subway station.
"As the train was pulling out of the station she was pushed, causing her head to strike the moving train. The train departed the station, then she fell onto the roadbed onto the track," Chief of Transit NYPD Michael Kemper said.
The train departed the station and the woman fell onto the tracks. Eyewitnesses and good Samaritans then pulled her to safety.
Authorities said the woman was taken to Cornell Hospital for head trauma, and is listed in critical condition.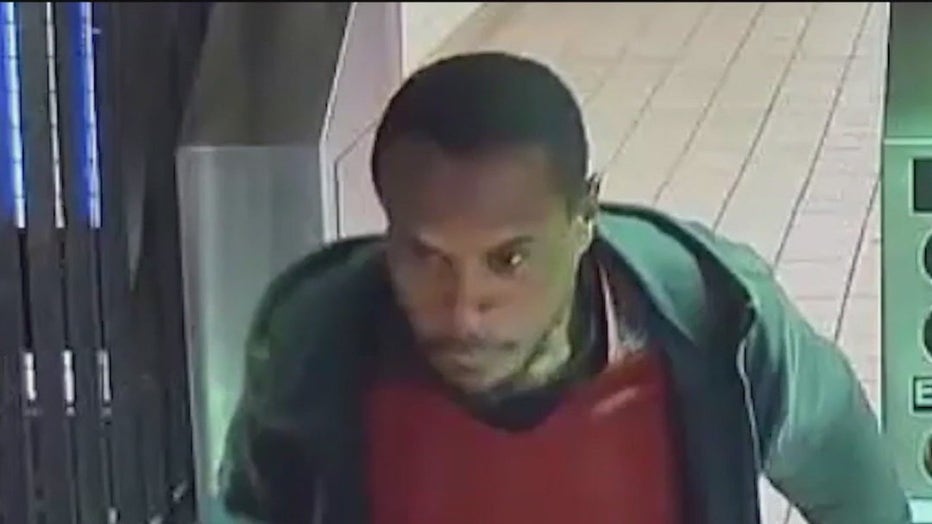 "I'm not a mental health professional, but I'm sure that the people who are, have to figure out how to get these people out of the public space and into treatment so that they get in better condition for themselves, and more importantly, for New Yorkers, who are just trying to live their lives," said MTA Chairman and CEO Janno Lieber. "…when ambitious young people who are just trying to live their lives are subject to random attacks, we can't put up with it."
So far this year, 15 people have been pushed onto the subway tracks. At this point last year, 22 people had been pushed onto the tracks.