NYC crime: Teen suspect ID'd in fatal Brooklyn shooting of 15-year-old
BROOKLYN - The NYPD has released new images of a teen wanted in connection to the fatal shooting of a 15-year-old boy in Brooklyn.
Police are looking for 17-year-old Leopoldo Nash, who's described as a man with dark complexion. He was last seen fleeing the scene southbound on 20 Avenue toward 62 Street.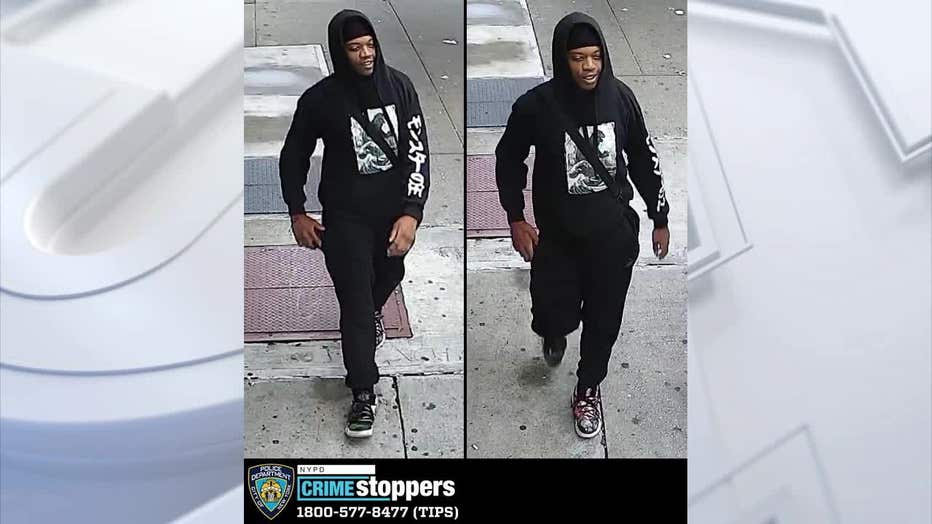 The shooting happened last Monday around 1 p.m. near the intersection of 62nd Street and 20th Avenue in the Bensonhurst section.
The victim had been taken to Maimonides Medical Center in critical condition, but died from his injuries early Tuesday morning.
Anyone with information is asked to call the NYPD's Crime Stoppers Hotline at 1-800-577-TIPS (8477).
Victim's father speaks out
According to police, the gunman opened fire at a group of teens coming out of summer school.  
Police said the 15-year-old was the unintended target.
Many members of Brooklyn's closely-knit Uzbekistan community stopped by the home of Faridun Mavlonov last week to console his heartbroken father. 
Surveillance video shows the moment the gunman, in a mask and a hoodie, took aim and fired at the teen, who was walking home from school.
"Our detectives were able to identify the 17-year-old male and the detectives are looking for him right now," NYPD Chief of Detectives James Essig said.
The grieving father said he rushed to the scene and followed the ambulance to the hospital. At first, he was hopeful his son would make it, but then came to devastating reality. 
Many of the men in the neighborhood know the family and stopped by to lend whatever support they could, knowing nothing could undo an unendurable loss. 
"It's not just his loss. It's everyone's loss," one community leader said. "We are raising our kids and children, so we need more safety for our city and our streets."