NYC changing trash set out times: What you need to know
NEW YORK CITY - It's not an April Fool's Day joke.
Beginning Saturday, April 1, trash bags will no longer be allowed to be put out on the sidewalks of New York City before 8 p.m., thanks to a new rule from the Department of Sanitation.
For decades, trash was allowed to be set out at 4 p.m., but this new change comes as part of Mayor Eric Adams' ongoing efforts to curb the exploding rat population in the city.
"You have to play a game of hopscotch around it. So come April 1st, we're asking New Yorkers to set their trash out later," the directive from NYC Sanitation Commissioner Jessica Tisch.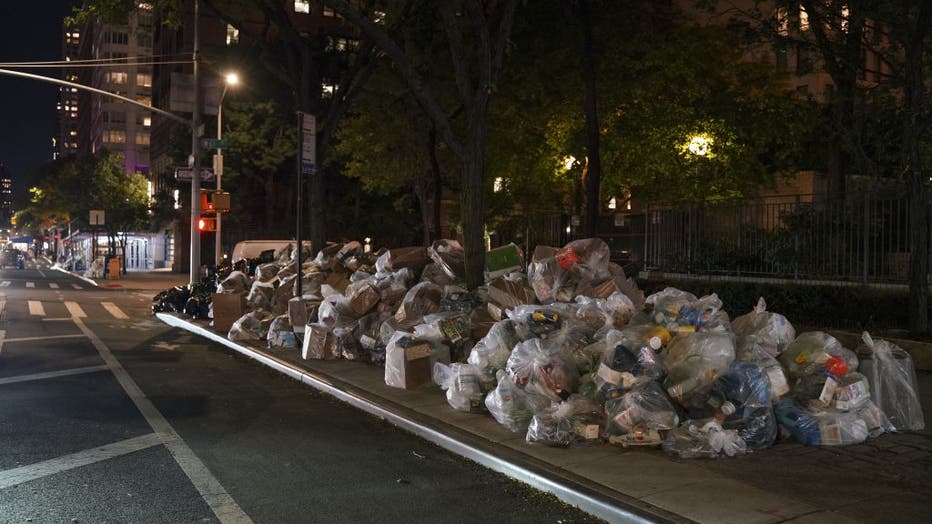 NEW YORK, US - OCTOBER 19: Sitting piles of garbage, that attract rats, are seen in a street in New York, United States on October 19, 2022. New government statistics show that there have been 71% more reports of rat sightings in the city overall sin
There are some exceptions to the new rule. If your garbage is in a sealed container, trash can be put out at 6 p.m. and if you are a large residential building with nine or more units and you receive permission from the city, your trash can be put out late at night for a pickup between 4 and 7 a.m. 
Sanitation says fines won't be given out for the first month.