Special commission debates the fate of Regents exams in New York
NEW YORK - High school students in New York must pass Regents exams in order to graduate, but the controversial testing mandate has created widespread debate.
Some argue that the tests are not an accurate reflection of what students have learned in school. 
Chien Kwok is a parent and the Co-President of PLACE NYC, an advocacy group for school children. 
Kwok is in one camp when it comes to requiring Regents exams for students. 
RELATED: SUNY drops SAT, ACT admission requirement
"They're not getting any additional academic benefits from passing the Regents exams," said Juliet Eisenstein a lawyer for Advocates For Children, a nonprofit.
Eisenstein is one of 64 members on a special commission that is currently evaluating the future of Regents exams in New York.  The commission will present its findings to the Board of Regents in November.   That is ahead of schedule.  The original plan was to present the findings next year.
Eisenstein believes standardized testing has led to an increase in dropout rates among low-income and students of color. 
"Through the work I've done with families across New York and my policy work… I have seen that Regents exams do not better prepare students for life after high school," she said.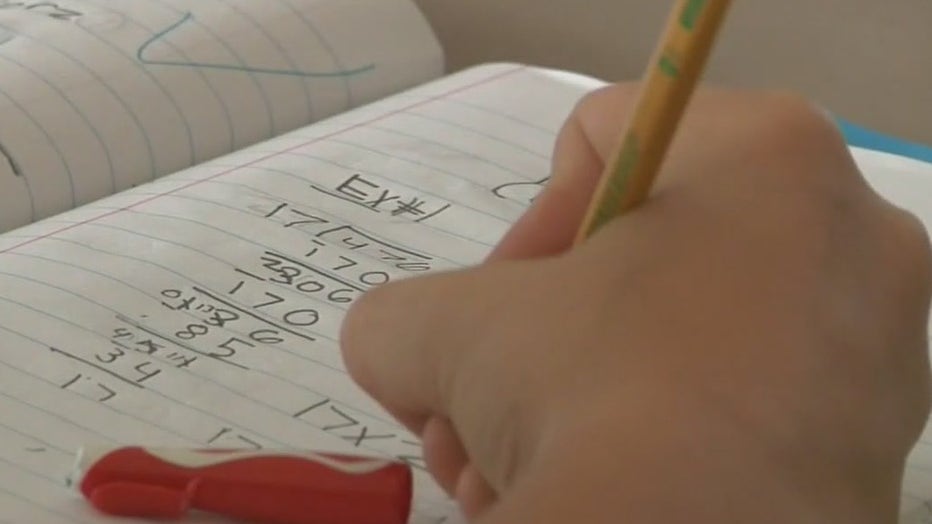 FILE - Student does classwork. (FOX 5 NY_
Chien Kwok's response is that school officials should address the reasons why they're having trouble meeting the standards. "It's one standard, so we can know how well students are doing--how well teachers are educating and for parents to know as well, he explained.
At this point though, it appears as though the special commission will lean towards eliminating the Regents exams. Ultimately they will combine exam results with the students' course work grades from the school year.
"I've talked to a wide array of folks on the commission, and it seems to me that there is wide support for a different way forward, to really rethink how to best prepare students to graduate high school," said Eisenstein.
Kwok responded, "it's a very dangerous path that we've been on and this must be stopped. Our country will become less competitive globally when countries like China and Russia want to overtake us in world in leadership, technology, medicine and science."