NY man wins $5M scratch-off lottery game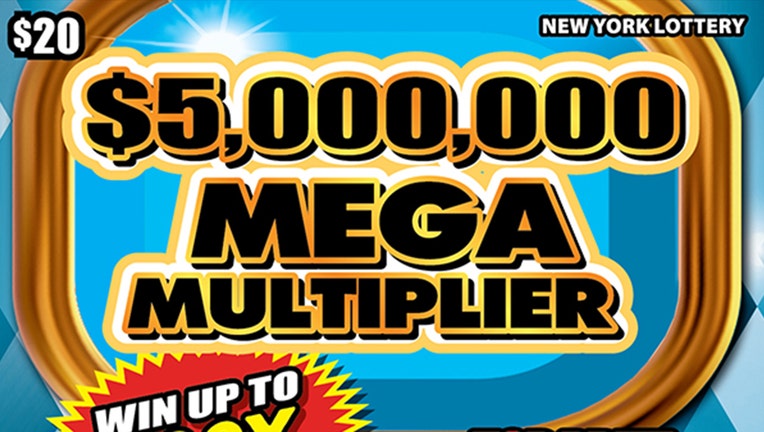 article
NEW YORK - A Westchester County man is starting out the year a lot richer.
Richard Bossi of North Salem has claimed his top prize on the New York Lottery's $5,000,000 Mega Multiplier scratch-off game.
The ticket was purchased at the Route 22 Convenience Store located at 876 Route 22 in Brewster. Bossi received a single lump sum payment of $3,255,000 after required withholdings.
He snagged the last of the 5 top prizes in the lottery but the tickets remain on sale.  Players may continue to cash lower-tier prizes through 11/01/2023.  There were 3 $50,000 remaining unclaimed as of Monday.
Tickets cost $20 each.
The prize status on any New York Lottery scratch-off game is available by downloading the Game Report at nylottery.ny.gov.
New York scratch-offs generated $4,517,682,111 in total sales during the fiscal year 2021-2022.
The New York Lottery continues to be the nation's largest and most profitable lottery.