NUTmobile drivers wanted: Planters opens positions for the nuttiest job in the world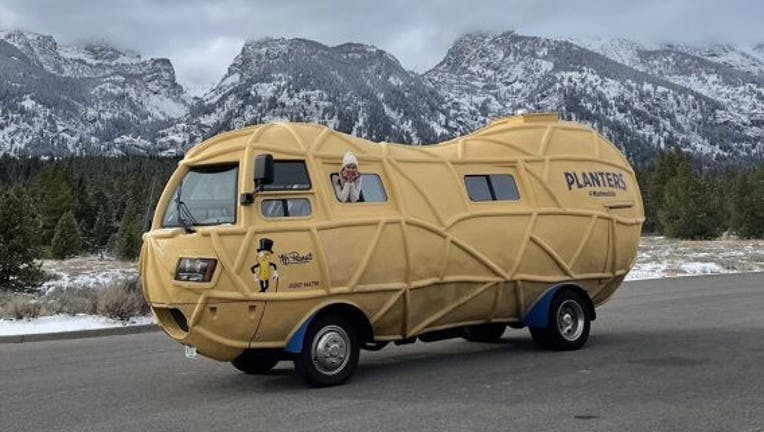 article
Are you nutty enough to partake in the nuttiest adventure of your life? 
Planters, the iconic nut brand is looking for adventurous college graduates for a once-in-a-lifetime job opportunity, driving Mr. Peanut across the country in the iconic NUTmobile. 
Post-college road trips are almost a rite of passage for millions of graduates and now there's a chance for an iconic trip to get even nuttier when you apply to drive the NUTmobile, a 26-foot-long peanut on wheels from coast to coast. 
This is not just a chance at experiencing the open road — just you the fresh air, the humming of the engine of the NUTmobile — it's a chance to have the coolest job that puts your college degree to good use. 
The full-time paid position is a one-year job opportunity starting from June 2023 through June 2024. 
Here are the nuts and bolts of the position, according to a company press release: 
Representing the PLANTERS® brand in media interviews and appearances with local radio, television and digital publications.
Delighting fans across the country at local community events.
Engaging in consumer interactions and ensuring all attendees and onlookers have a nutty time and a positive brand experience with the NUTmobile vehicle and MR. PEANUT®.
Joining volunteer projects to work alongside and recognize people who give back to their communities in a big way.
Here's the criteria for applying: 
College graduate with a bachelor's degree, preferably in communications, marketing, advertising, public relations or a related field.
Desire to travel, an appetite for adventure and proficiency in nut puns is a must.
A resume, cover letter and short video describing why you would make the perfect Peanutter submitted by Tuesday, Feb. 14, 2023.
In order to apply, all you gotta do is visit BeAPeanutter.com for more details.