New York trying to address rise in illegal smoke shops
NEW YORK - At a New York State Senate subcommittee on cannabis, the focus was on the illegal smoke shops that have been set up to fill in the large gap between consumers' demand and the small number of licensed dispensaries.  
New York City Sheriff Anthony Miranda testified as head of a multi-agency task force that has been shutting down those violating various laws.
"I think the hearing was timely and necessary," Miranda said. "It gave a clear view of what the challenges were that were being faced by all the agencies that are involved in oversight, and it also gave clear direction that we need to be working more closely together."
Lawmakers grilled Chris Alexander, the executive director of the Office of Cannabis Management, on the slow licensing process. 
There are currently only 66 licensed shops statewide, 11 of them in the city, which compares to over 2,000 unlicensed shops – often selling bright-colored packages of what look like kids' candy, but actually contain marijuana gummies and even hallucinogenic mushrooms.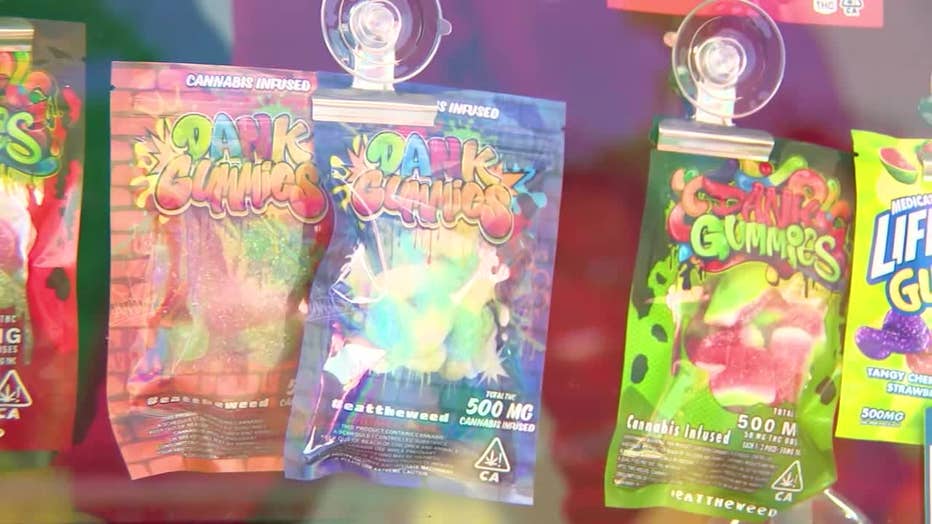 It's a concern in many city neighborhoods, especially with the number of shops popping up.
Miranda meets his borough commanders and teams to respond to residents' concerns. He said there are many complaints to investigate. They find unlicensed marijuana, marijuana edibles disguised as popular snacks and candies, and unlicensed cigarettes and illegal vapes, seen during some of their busts.
"We go in and do an inspection and remove all the products from the shelves, all the illegal products, that's one phase of the investigation," Miranda said. "There are other layers where we go in and look for who actually owns the location."
Miranda said state lawmakers can help the city by allowing local law enforcement to impose bigger fines that increase daily, and faster evictions if it's proven they've broken the law.