Man with 'history of violence' arrested in NY after re-entering US illegally
NEW YORK - An Ecuadorian citizen with a "history of violence toward children" was arrested in New York for unlawfully re-entering the United States, according to the U.S. Immigration and Customs Enforcement.
Manuel Zumba-Mejia, 46, was taken into custody in Ossining, Westchester County by deportation officers from ICE and Removal Operations New York City. Officials say he was arrested Thursday without incident.
Zumba-Mejia was convicted in February 2010 for the assault of his 7-week-old daughter. The Westchester County Court convicted Zumba-Mejia of reckless assault, causing serious brain injury to a child less than the age of five by shaking or impacting the head, and sentenced him to three years' incarceration.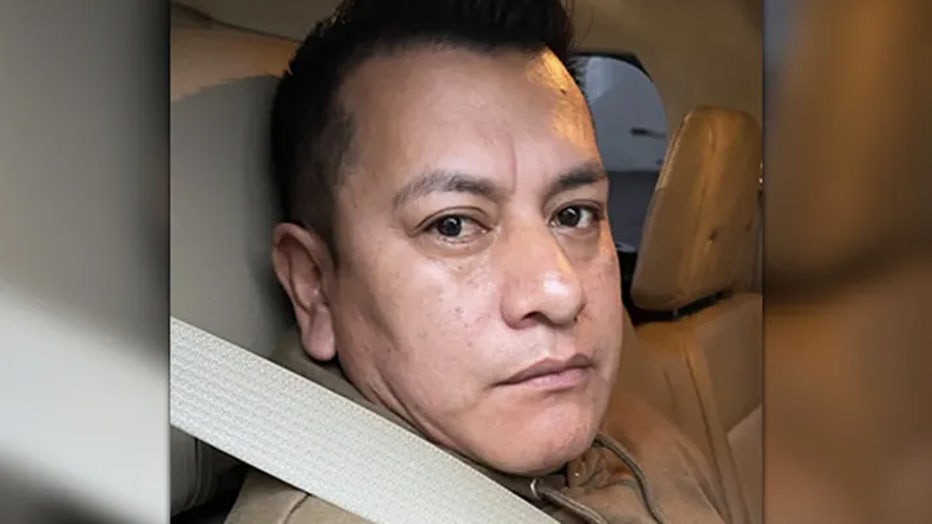 Deportation Officers from ICE ERO New York City arrested Manuel Zumba-Mejia, 46, in Ossining, New York, Thursday. Zumba-Mejia is an unlawfully present noncitizen and national of Ecuador with a violent criminal history. (US Immigration and Customs Enforcement)
According to authorities, Zumba-Mejia initially entered the U.S. at an unknown location on an unknown date and without having been inspected or admitted by an immigration official. 
ERO officials first encountered him in February 2009 at Westchester County Jail because of his apprehension from assaulting his daughter. ERO lodged an immigration detainer.
After completing his incarceration in September 2011, Zumba-Mejia was returned to Ecuador. 
At some unknown time, he re-entered the United States without inspection or admittance by an immigration official.
In April 2022, the Croton-on-Hudson Village Court convicted him of driving while intoxicated and sentenced him to a conditional discharge and $1,000 fine. They also revoked his driver's license.
When he was arrested Thursday, ERO New York City presented him to the federal magistrate judge at Southern District of New York, White Plains, where he was remanded to the custody of the United States Marshals Service pending trial.