New York City public schools to teach cursive again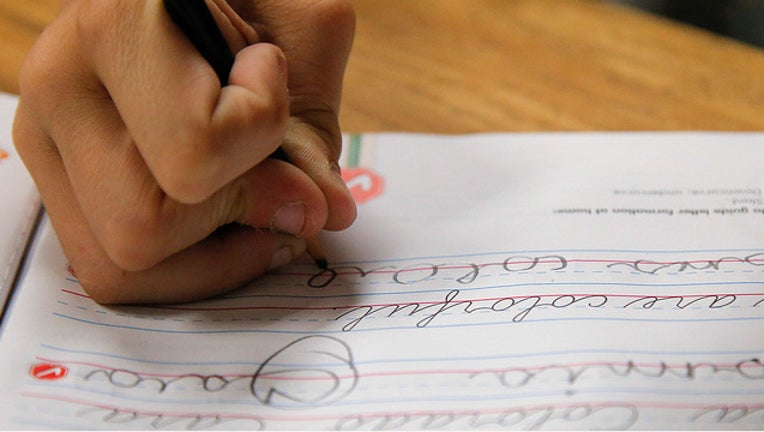 article
NEW YORK (FOX5NY) - Public school children will be taught cursive again under a new directive by the New York City Department of Education.
The move comes after a study that showed that teaching handwriting demonstrated statistically significant gains in writting skills.
The study said that several researchers have found a connection between cursive writing and performance in accurate spelling because continous flow from cursive writing makes spelling memory develop easier.
A study found that, in elementary schools, writing by hand instead of with a keyboard, was important in development.
In a statement to Fox 5 the department said:  "We're focused on providing schools with the best instructional resources, and we've already released two resources this year for schools to teach cursive and print handwriting."

A cursive handbook was distributed to principals in January.  The department is working with superintendents and school leaders on how to incorporate cursive and manuscript instruction.
The department says that school leaders and staff decide how to incorporate cursive and manuscript instruction, and cursive instruction is not mandated by the city.
Supporters of teaching cursive note that students would not be able to read historic documents, like the Declaration of Independence, without knowing cursive writting.