New Jersey gas tax to increase by about a penny per gallon starting Oct. 1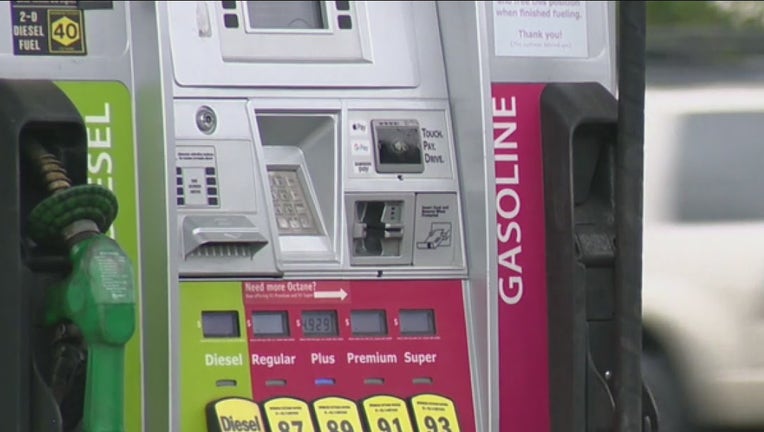 article
TRENTON - New Jersey will raise its gasoline tax by about a penny per gallon next month, Gov. Phil Murphy's administration said Friday.
The roughly 2% increase comes after the gas tax fell in the previous two years.
The tax rate combines two different levies commonly referred to as the gas tax in the state and will climb to 42.3 cents a gallon from 41.1 cents.
The reason for the increase stems from fuel consumption falling below projections, according to Treasurer Elizabeth Maher Muoio.
"Our analysis of the formula dictates a 0.9 cent increase this coming October," said State Treasurer Elizabeth Maher Muoio. "As mandated by the 2016 law, this dedicated funding stream continues to provide billions of dollars across the state to support crucial transportation infrastructure needs."
She's referring to a formula the state uses as part of an annual evaluation of the gas tax, which was required as part of a 2016 law enacted under then-Gov. Chris Christie.
The law called for state funding to support bridge and road infrastructure to remain steady at $2 billion annually for eight years. The legislation calls for yearly adjustments to the fuel tax if receipts don't meet that level.
Every year the treasurer and legislative officials review revenue and set the tax rate to reach the target figure. Last year the tax fell by a penny a gallon. The year before it dropped 8.3 cents..
Murphy, a Democrat, took office in 2018 and was reelected to a second four-year term in a closer-than-expected contest in 2021.
The rising tax comes as some signs point to cooling prices after a period of high inflation.
Gas prices dropped to $3.65 this month, according to AAA, lower than the national average of $3.81 per gallon.
The increase goes into effect Oct. 1.