New Flamin' Hot' Cheetos flavor finally hits stores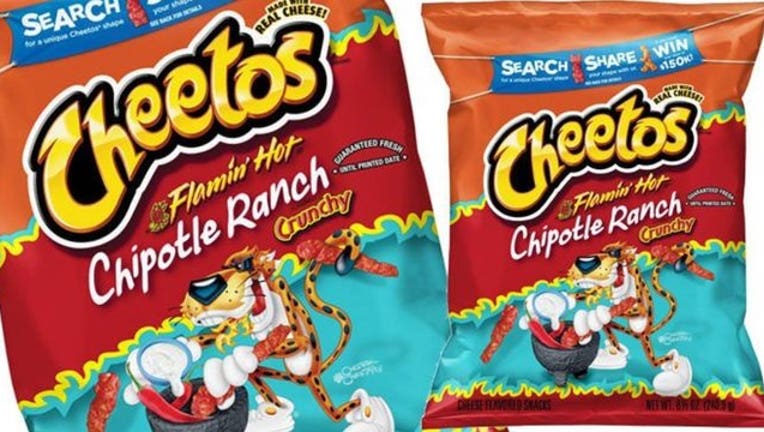 article
(FoxNews.com) - Much like a millennial who smothers pizza in Hidden Valley dressing, the people behind Flamin' Hot Cheetos have also decided to augment their foodstuff with the irresistible flavor of ranch.
After months of anticipation, Frito-Lay has finally released its Flamin' Hot Chipotle Ranch Cheetos in stores across the nation — and fans are already freaking out about it.
"Thank you Cheeto gods for this blessing," wrote one especially excited Twitter user who goes by the handle Babycheeto.
According to Delish, Frito-Lay first announced the new flavor in May during Chicago's Sweets and Snacks Expo, but originally planned to release the new offering in July.
Regardless, Cheetos aficionados across the Internet don't seem the least bit upset by the unexpected arrival of a new Flamin' Hot flavor.
Online reviews of the new Flamin' Hot Chipotle Ranch Cheetos are few and far between, but the snack has already been described as a "nice change for the summertime" (see above) as well as "a little bit extra" by food bloggers/vloggers.
Flamin' Hot Chipotle Ranch Cheetos have reportedly been spotted in Safeway, Giant and Wegmans supermarkets, as well as Target, 7-11 and Walgreens.
More on FoxNews.com.