Never-before-seen photos show White House on day Osama bin Laden was killed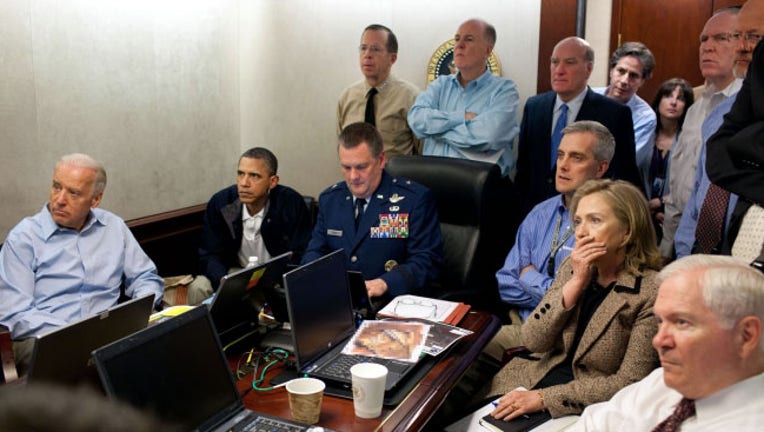 article
WASHINGTON - Several newly-released U.S. government photos capture key moments inside the White House during the 2011 raid that killed Osama bin Laden. 
The more than 900 photos, which were obtained from the National Archives through a Freedom of Information Act request by The Washington Post, were taken by White House photographers on May 1, 2011. 
They include never-before-seen images from inside the Situation Room, showing former President Barack Obama with other high-ranking government officials discussing – and intensely following – the secret raid at bin Laden's compound in Abbottabad, Pakistan.
Others show Obama with his senior advisors and then Vice President Joe Biden preparing remarks to address the nation following the raid. 
Pete Souza, who served as chief White House photographer throughout the Obama administration, shared several of the never-before-seen photos taken by him and published recently by the Post. 
In one image, Biden and Chairman of the Joint Chiefs Mike Mullen hold their rosary beads for a photo. Both had them wrapped around their fingers during the raid, Souza said.
Bin Laden, the leader of al-Qaida, plotted the September 11 terrorist attacks that killed nearly 3,000 people in 2001. After a nearly decade-long manhunt, bin Laden was killed in an operation carried out by U.S. Navy SEALs. 
While Obama announced the death of bin Laden late on May 1, the time difference in Pakistan meant it was early on May 2 when the al-Qaida leader met his end.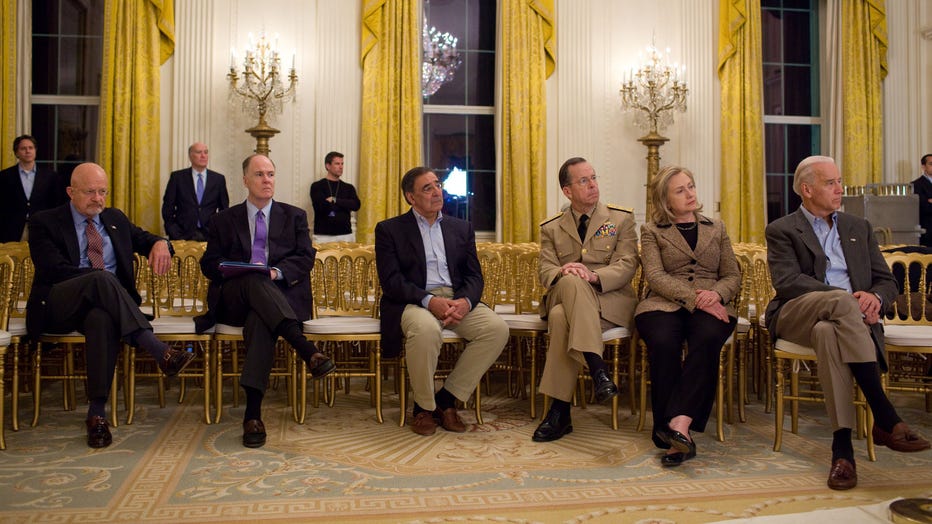 FILE - Seated from left, James Clapper, Director of National Intelligence, National Security Advisor Tom Donilon, CIA Director Leon Panetta, Admiral Mike Mullen, Chairman of the Joint Chiefs of Staff, Secretary of State Hillary Rodham Clinton, and Vi
In another one of Souza's photos, a huge crowd is pictured outside the gates of the White House following the president's speech.
"I made this picture as a huge crowd spontaneously came to celebrate the news," Souza wrote in the caption. 
In Obama's memoir "A Promised Land," the former president wrote how he felt "a palpable shift" in the country's mood and a sense of catharsis after bin Laden's killing, according to the Post. 
This story was reported from Cincinnati.