Nets guard Caris LeVert suffers serious foot injury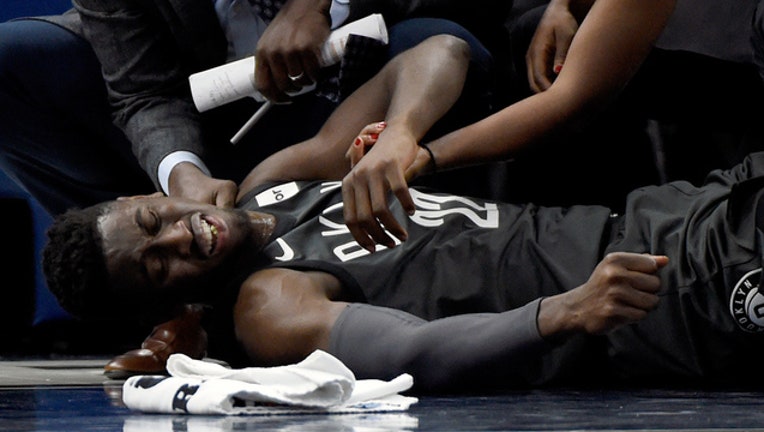 article
NEW YORK (FOX5NY.COM) - Caris LeVert suffered a devastating foot injury on Monday night as the Brooklyn Nets took on the Minnesota Timberwolves in Minneapolis. 
After falling awkwardly on his right leg toward the end of the first half, the Brooklyn guard had to be stretchered off the court. LeVert was rushed to a nearby hospital for evaluation, according to ESPN. His teammates were visibly shaken after witnessing LeVert go down with the injury.
LeVert is seen as a key building block of the Nets' future and was poised for a breakout season. He entered Monday's contest averaging 19 points, 3.7 assists and 4.2 rebounds per game.
In early November, SportsXtra caught up with the rising star who started the 22 Initiative in a partnership with UWantGame in order to empower Brooklyn high school students through mentorship opportunities. 
LeVert is no stranger to adversity and knows the power of being able to lean on mentors at a young age. His mentors helped him get through the most difficult times in his life from picking a college to the death of his father.