Naomi Osaka announces she's pregnant, hopes to return to tennis in 2024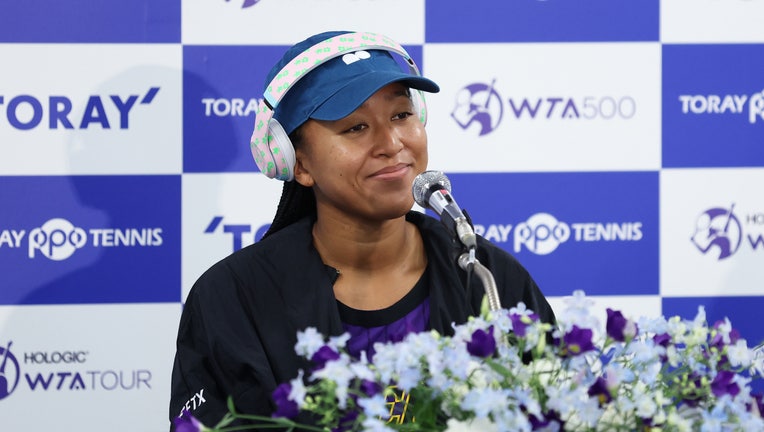 article
Naomi Osaka has put to rest speculation about her future in tennis: the four-time Grand Slam champion announced she's pregnant, and she "can't wait to get back on the court."
Osaka showed the world photos from an ultrasound in a "little life update" she posted on Twitter Wednesday. She looks forward to her kid watching her matches and saying "that's my mom" as she plays, she joked.
"The past few years have been interesting to say the least, but I find that its (sp) the most challenging times in life that may be the most fun," Osaka said. "These few months away from the sport has really given me a new love and appreciation for the game I've dedicated my life to."
Questions about Osaka's future have swirled since earlier this week when she withdrew from the Australian Open, a tournament she won in both 2019 and 2021. She assured her fans Wednesday that she'll be back.
"2023 will be a year that'll be full of lessons for me and I hope I'll see you guys in the start of the next one cause I'll be at Aus 2024," Osaka said on Twitter. "Love you all infinitely."
The 25-year-old Osaka's ranking has slipped to 47 and she hasn't played since September after withdrawing during the second round in Tokyo. She won her first round match at that tournament when Australia's Daria Saville withdrew after one game with a knee injury.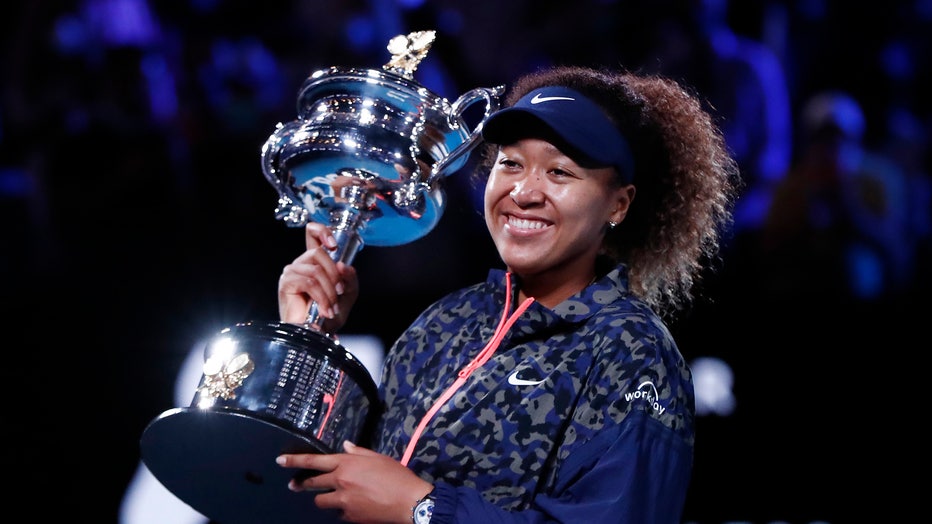 Naomi Osaka of Japan poses with the Daphne Akhurst Memorial Cup after winning her Women's Singles Final match against Jennifer Brady of the United States during day 13 of the 2021 Australian Open at Melbourne Park on February 20, 2021 in Melbourne, A
Osaka won only one completed match since May and was beaten in the first round of her three previous tournaments, including the US Open, at which she also is a two-time champion.
Last week, she posted pictures on social media of a trip to Europe with her American rapper boyfriend Cordae. She had been considered unlikely to play in the first Grand Slam of the season.
Osaka's new children's picture book, "The Way Champs Play," was released Dec. 6. Illustrated by Kamala Nair, the book was arranged through Osaka's new media company, Hana Kuma. The story is based on Osaka's organization Play Academy, which provides grants and training for community sports organizations.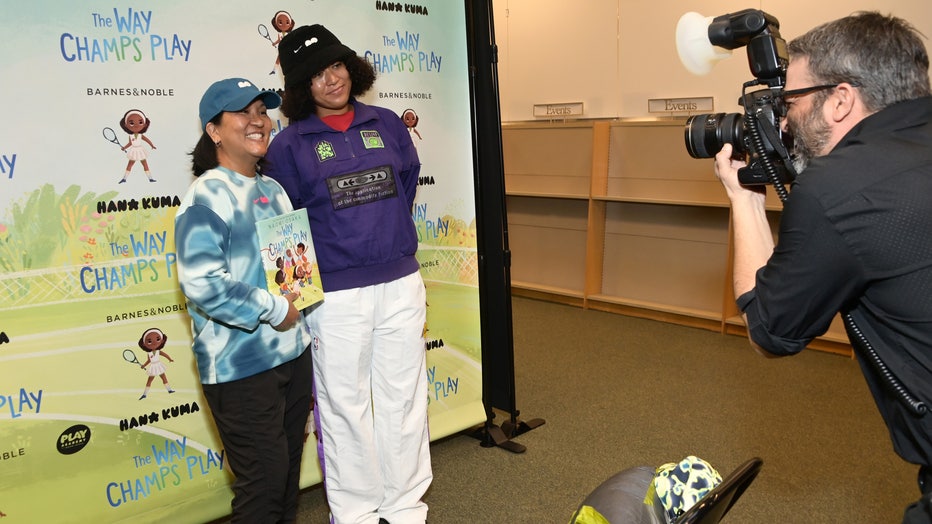 Naomi Osaka celebrates her new book "The Way Champs Play" at Barnes & Noble at The Grove on December 08, 2022 in Los Angeles, California. (Photo by Araya Doheny/Getty Images)
The tennis superstar took a mental health break after missing the 2021 French Open and later said she had been struggling with depression and anxiety for several years.
The Associated Press contributed to this report.