Motorcycle airbag jeans? These pants could reduce risk of lower-body injuries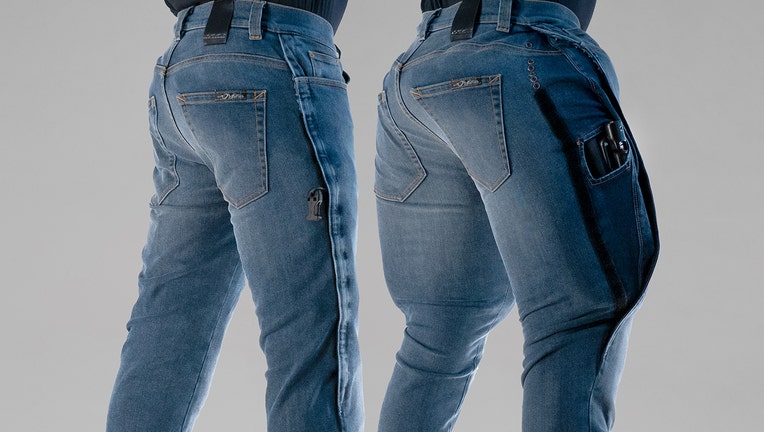 article
Swedish motorcycle brand Mo'cycle has developed the world's first pair of airbag jeans designed to offer impact protection for the lower body. 
According to the company, the airbags are a "game-changer for safety" and are 10 times better at absorbing impact energy compared to traditional pads. 
The jeans use Armalith denim — a single-layer fabric that resembles regular denim — for handling abrasive surfaces and forces.
Mo'cycle says the airbag is activated when a rider is separated from the vehicle.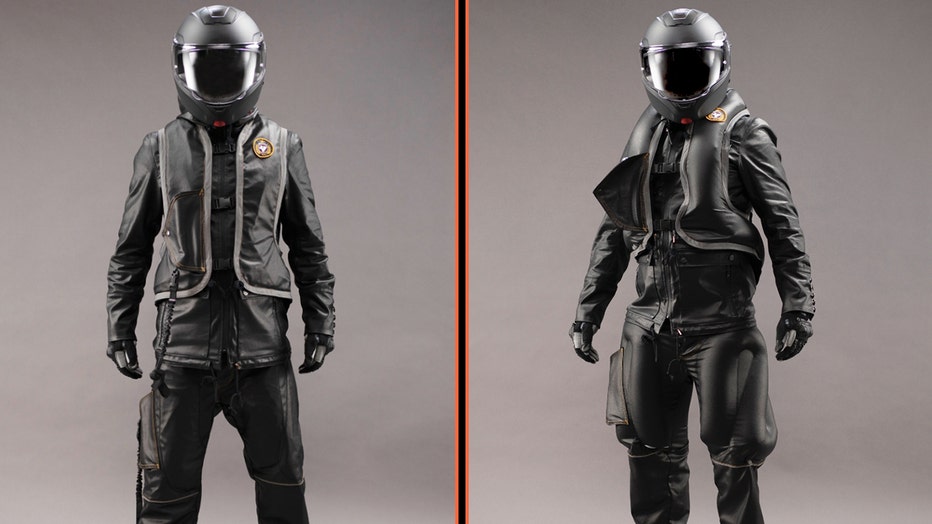 "The trigger mechanism is a tether connecting the jeans to the motorcycle and works as a dead man's switch," the company wrote in a press release. "The airbag covers new areas on the lower body, areas previously unprotected from impact hits, such as the thighs, the rear part of the body and especially the tailbone!" 
Mo'cycle teamed up with airbag technology company Helite for airbag production, development and distribution. Helite has previously produced airbags for the upper body.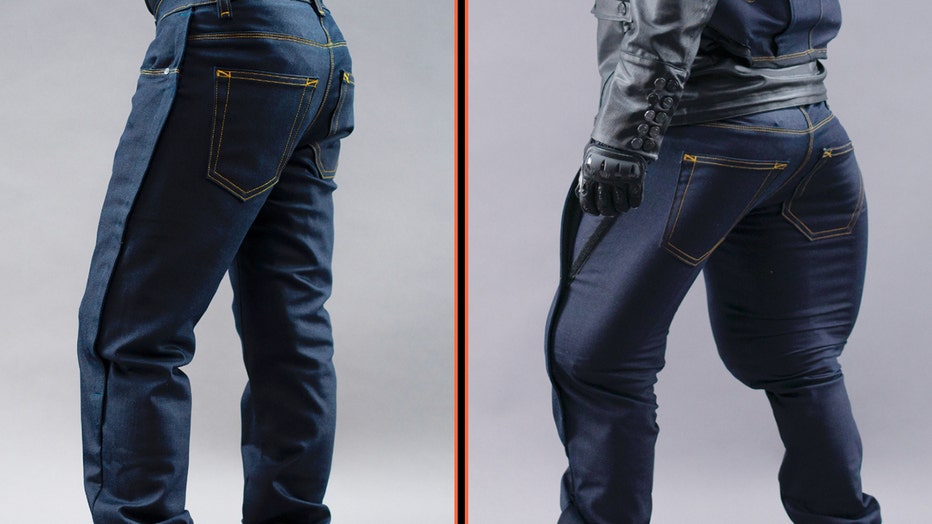 Hitting the U.S. market this year, Mo'cycle's website says those interested in buying the jeans can secure an exclusive discount when the company launches the product on Feb. 28 through its crowdfunding platform Indiegogo. The jeans currently cost $499.
This project received funding from the European Union's Horizon 2020 research and innovation program. The Airbag jeans were featured on the television show "Dragons Den" ("Shark Tank" in the U.S.) in Sweden. 
According to the National Highway Traffic Safety Administration (NHTSA), motorcycle riders most commonly sustain injuries to their lower body parts, noting that bone fractures in the legs tend to occur frequently when a motorcyclist experiences a collision.
RELATED: Work pants found in sunken trunk from 1857 sell for $114,000
This story was reported from Los Angeles.