NJ mother, daughter die after house fire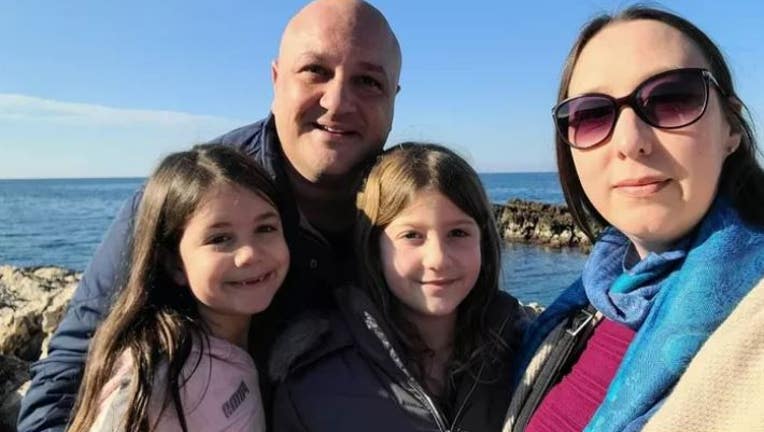 article
NEW JERSEY - A woman and her daughter died after a house fire early on Friday in Hazlet.
The flames broke out around 12:30 a.m. in the Montanaro family home.  Three family members got out but one of their daughters was trapped in the house.
Willliam Montanaro tried to go into the home but was overcome with smoke.  His wife Jackie then ran inside in an effort to rescue their daughter Madelyn.
Firefighters were eventually able to get them out, but they later died at the hospital.
William Montanaro released a statement to the community saying: "I am heartbroken. I have lost the love of my life – my beautiful wife, Jackie – and my sweet, loving, spunky little girl, Madelyn."
RELATED:  Mother and daughter who died in NJ house fire are mourned
Jackie Montanaro was a Supervisory Customs and Border Protection Officer at Newark Liberty International Airport.
Several fundraisers are underway for William Montanaro and his surviving daughter Elena.  One is being held by Monmouth Council of the Boy Scouts of America.  Montanaro is the Chief Operating Officer and Assistant Scout Executive at the council.
The Raine Foundation is collecting gift cards that can be dropped off at the Hazlet police department and will go directly to the family.
A GoFundMe was also raising money.  People had already donated more than $300,000 for the family.
The leaders of Hazlet are organizing a candlelight vigil  on Tuesday at 6 p.m. in Hazlet's Veterans park on Union Ave.
The fire remains under investigation by the Monmouth County Prosecutor's office.
The family's dog ran away during the fire and remains missing.  A search was held in an attempt to locate Duchess.