Mother and daughter who died in NJ house fire are mourned
NEW JERSEY - Neighbors in Hazlet, New Jersey came together on Tuesday to remember Jackie Montanaro and her 6-year-old daughter, Madelyn. 
The mother and daughter were killed over the weekend in a house fire.
Montanaro, who worked as a Customs and Border Protection officer at Newark Airport, had managed to get out of the house safely but died when she ran back inside trying to rescue her daughter who was still inside.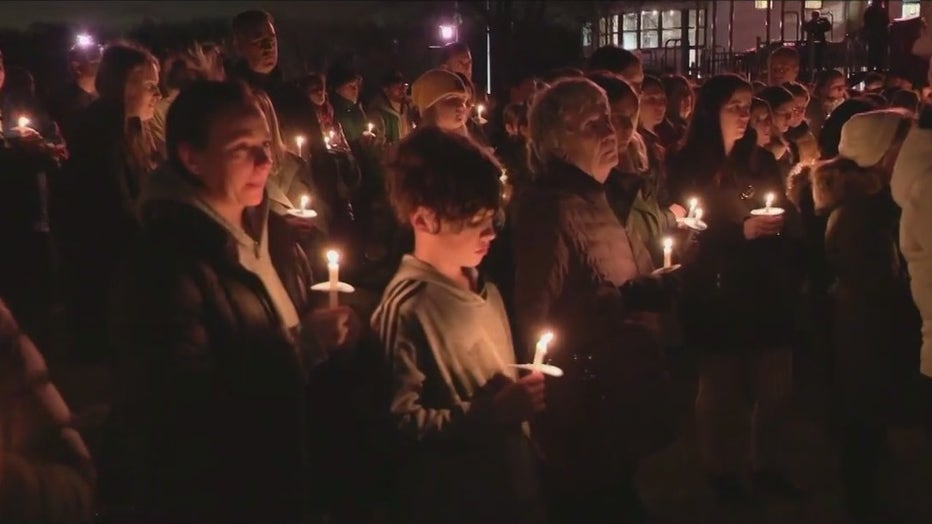 "When we both got out of the house and realized that our daughter had not made it out, I turned around and tried to go back in and the flames and the smoke was just so intense," said William Montanaro, Jackie's husband and Madelyn's father. "I got outside, I said that's it, you gotta wait, we got to wait for the professionals to get in because there's no way in hell we are getting in this house. She just looked at me and didn't want to hear it and just bolted back in that house."
The Montanaro family is seen in a photo from a fundraising page.
"That was my wife, she was the bravest person I ever knew," Montanaro said.
William survived the fire, as did his older 8-year-old daughter Elena. 
However, the house is a total loss. 
The cause of the fire is under investigation, but it does not appear to be suspicious.
A GoFundMe has been set up and the nonprofit The Raine Foundation is raising money for the family.
Funeral services are planned for later this week.