Morrissey reflects on 40-year career, The Smiths in Good Day New York interview
Before music legend Morrissey wraps up his "40 Years Of Morrissey" tour in New York City, he stopped by Good Day New York for an exclusive interview with Rosanna Scotto and an on-set performance.
The co-founder and former frontman of The Smiths told Scotto he always enjoys returning to the Big Apple.
"As you drive over the bridge and you arrive, it always has that special something about it. You think something's gonna happen, and it's gonna be exciting. And I hope I'm right," he said.
His four-night residency at the United Palace in Washington Heights begins Saturday and continues with shows on Sunday, Tuesday and Wednesday.
Even after four decades in the spotlight, Morrissey told Scotto he's shocked to see his career has lasted longer than a year.
"I really, really believed it would be one year at the very beginning. I spoke to the gods, and I said I'd be very, very happy if it's just one year," he said.
"I'm a pathetically humble person," he added.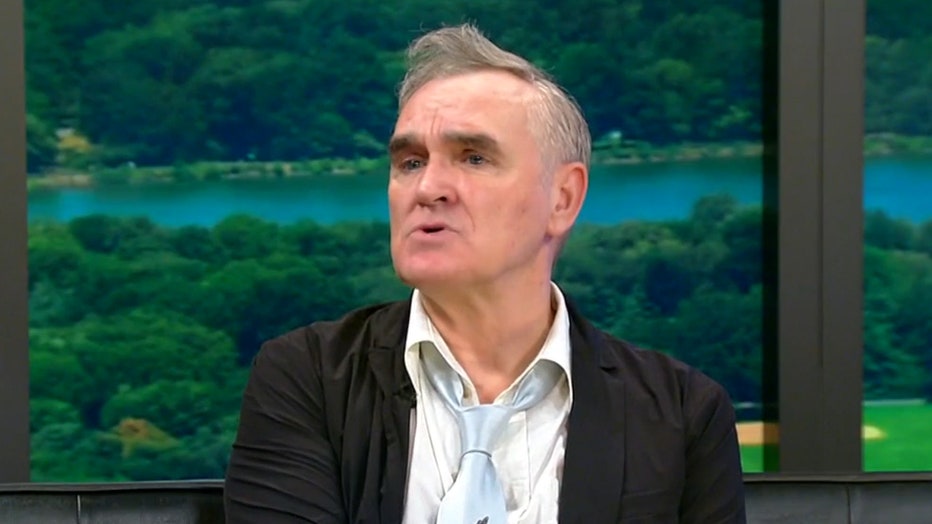 Morrissey speaks on Good Day New York.
Watch Morrissey's full interview with Rosanna Scotto in the media player above.