Missing Hamptons anaconda found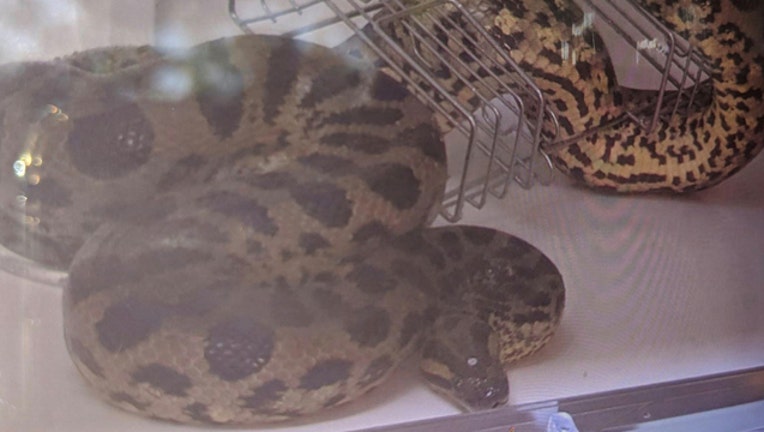 article
NEW YORK (FOX 5 NY) - The 9-foot-long anaconda that escaped from a breeder on Long Island has turned up "safe and sound," authorities said.
Members of the Suffolk County SPCA, the Southampton Town Police, and a law enforcement motorcycle club called Blue Knights New York 1 had been searching for the missing reptile, which vanished from the breeder's property on Bay Avenue West in Hampton Bays Tuesday morning.
The anaconda, named Bertha, apparently hid inside the owner's van.
"Bertha slithered out from under the dash while the owner [was] driving the van to an event. The owner felt tugging on the seat belt. When he looked down, there was Bertha," the Suffolk County SPCA said. "She was well hidden under the dash even though the van was thoroughly searched."  
Anacondas are not venomous but may bite if frightened or threatened, experts said.
The green anaconda, a constrictor native to South America, is the largest snake species in the world, according to NationalGeographic.com.
The snake's owner is not facing charges, the Suffolk SPCA said.
Editor's note:  The video (above) states that the van was parked in a driveway when the snake was found.  It was actually on the road.