7 pedestrians struck by car at Midtown crosswalk, driver arrested
MIDTOWN - At least seven pedestrians were struck at a crosswalk by a driver who ran a red light in Midtown, the NYPD said.
The incident happened Sunday just before midnight on W. 36th St., near 6th Ave.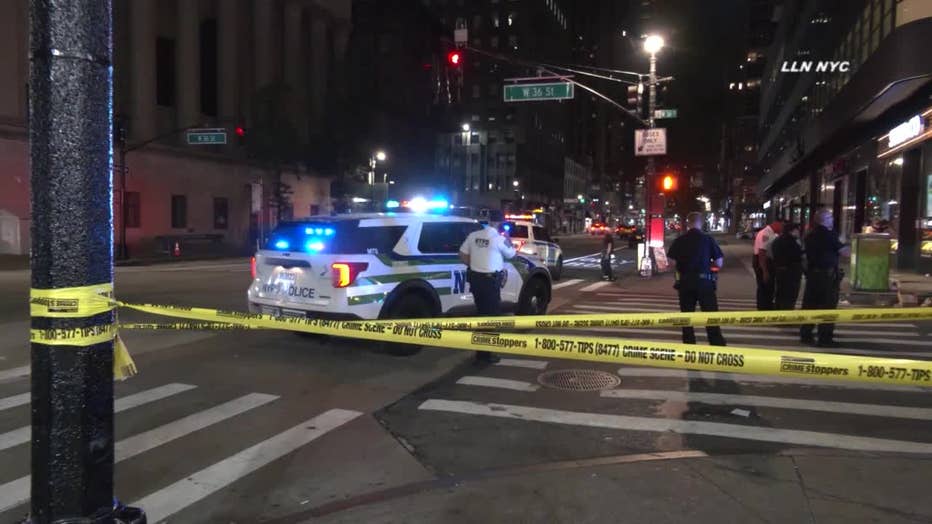 According to police, a 29-year-old woman was driving a Honda Accord when she ran a red light and plowed into the pedestrians.
Graphic video showed the victims sprawled out on the street bleeding.
Five of them were taken to Bellevue Hospital, one of whom was in critical condition, but is not stable. One was taken to NY Hospital-Cornell in stable condition, and one refused medical attention. The genders or ages of the victims is unknown at this time.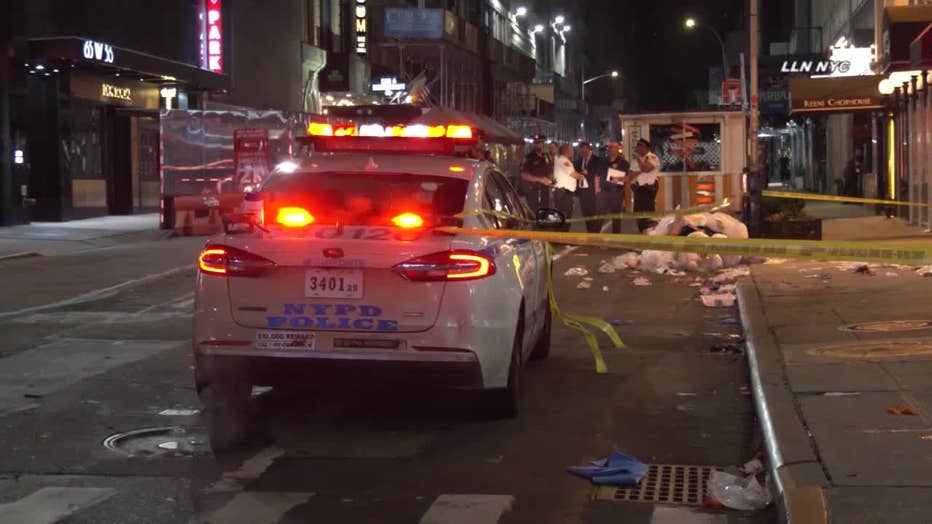 The driver fled the scene, continuing through the Midtown Tunnel, but got into an accident about half an hour later on the Long Island Expressway at 188th St. in Fresh Meadows, police said. She was taken into custody and is undergoing a psychiatric evaluation.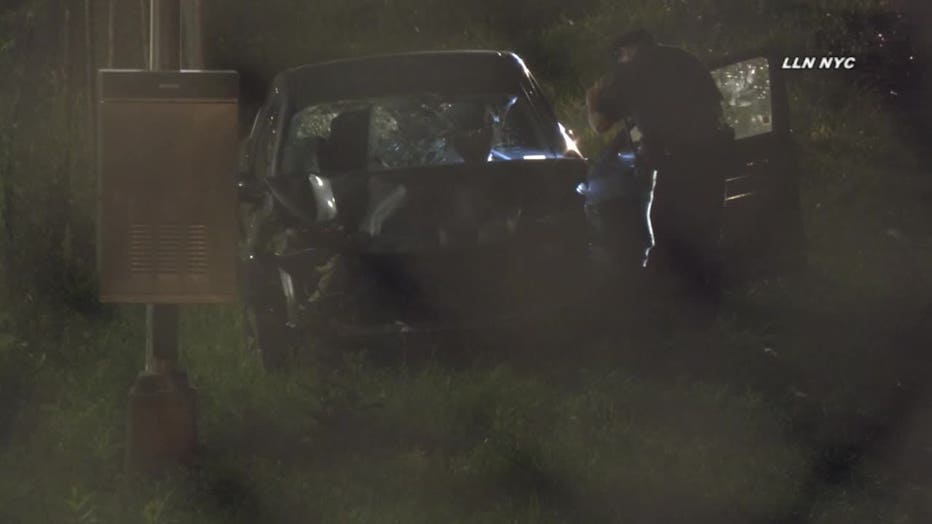 The drivers of the other two vehicles involved in the accident were uninjured.
Charges against the female driver, who has yet to be identified, are still pending.