Melatonin warnings: Nearly half of parents give it to their kids to help them sleep, but experts urge caution
As a growing number of American parents are giving their kids melatonin to help them fall asleep, some experts are warning of potential risks.
Nearly half (46%) of parents in the U.S. have given melatonin to a child under the age of 13, and almost one-third (30%) of parents have given the supplement to a teen over the age of 13 to help him or her fall asleep, according to a recent survey from the American Academy of Sleep Medicine (AASM).
Providing melatonin to children might seem like a natural solution — but a 2022 AASM health advisory warns against using it for children because melatonin is not regulated by the federal Food and Drug Administration (FDA).
MELATONIN GUMMIES FOUND TO CONTAIN POTENTIALLY DANGEROUS LEVELS OF THE HORMONE: STUDY
The rise in melatonin use has also led to a spike in reports of melatonin overdose, calls to poison control centers and emergency room visits among children, the AASM has stated.
Dr. Anne Marie Morse, a pediatric neurologist in Danville, Pennsylvania, was not surprised to hear about the high prevalence of melatonin use among kids.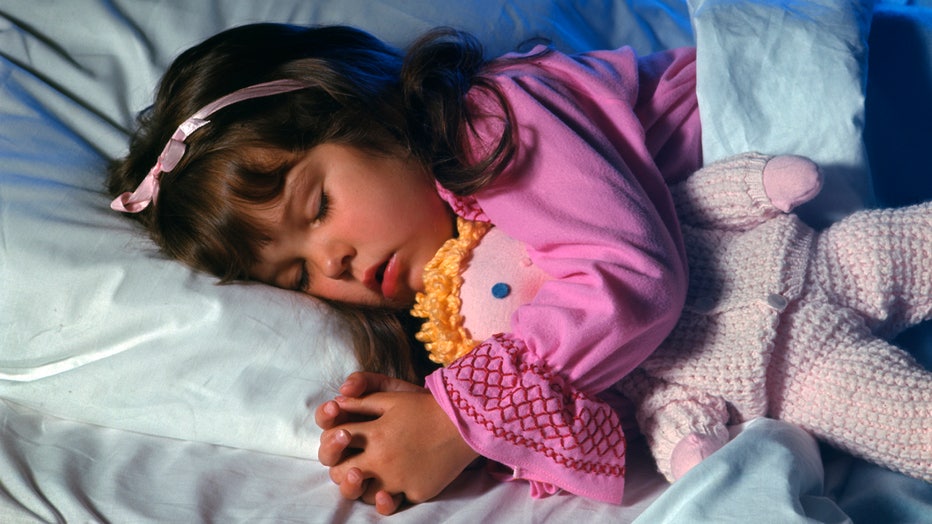 (Photo by Tom Kelley/Getty Images)
"We've seen that in pediatrics, it is much more likely for there to be a prescription to help a child sleep as opposed to adults," she said in an interview with Fox News Digital. 
"So, it doesn't surprise me that even before a prescription is given, a parent is asking, 'What can I do myself? What can I get my hands on to be able to help my child sleep?'"
MELATONIN SHOULD BE AVOIDED IN CHILDREN UNLESS DIRECTED BY A HEALTH CARE PROFESSIONAL, SAYS SLEEP ACADEMY
"Because when your child's not sleeping, the whole house isn't sleeping and it can be extraordinarily disruptive," she added.
Overall, Morse sees melatonin as relatively safe. But she emphasized the need to talk with a doctor before doling it out.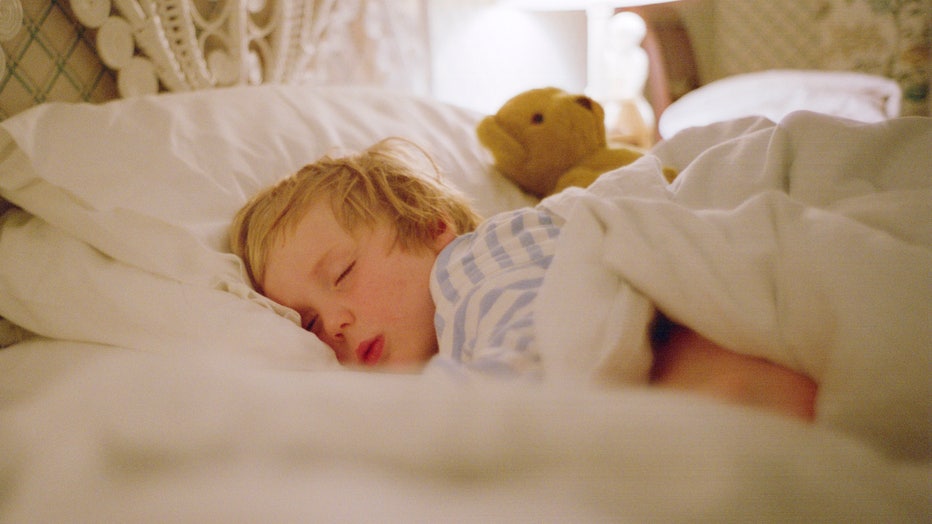 (Photo by Tim Graham/Getty Images)
"If you're going to give your child any supplements, you should really have a conversation with your physician first, to make sure it's the right solution for the problem you're experiencing," she said. "The doctor can also discuss dosing and how long to utilize it."
As a sleep physician who sees kids and adults, Morse said she "commonly" utilizes melatonin, especially for teenagers who have a delayed sleep phase, meaning that their circadian rhythm has shifted much later than what it should be. 
PEDIATRIC EXPERTS GIVE NEW RECOMMENDATIONS TO KEEP SLEEPING BABIES SAFE
"Melatonin can be very helpful in shifting the circadian rhythm," she said. 
When using it for that purpose, Morse usually recommends much lower doses — sometimes as low as 0.3 to 0.5 mg — and using it further away from bedtime.
When using melatonin just for the purpose of helping someone fall asleep, she said she may recommend higher dosing — anywhere between 1 and 10 mg — and recommend taking it closer to bedtime.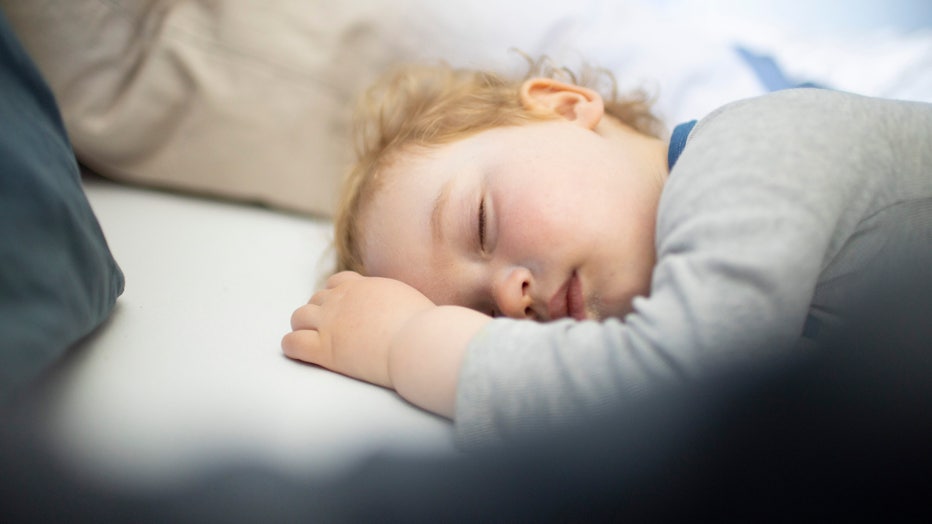 (Photo by Ute Grabowsky/Photothek via Getty Images)
As far as how long melatonin is used, Morse said it depends on the patients. 
"Research has demonstrated that some populations, such as individuals with autism spectrum disorder, require longer-term treatment with melatonin," she said.
One of the biggest concerns is that melatonin is a hormone produced by the brain, Morse noted, and could potentially influence other hormones the body produces. 
In animal studies, melatonin has been shown to affect the sex hormones, which can influence the timing of puberty, she warned.
"That's why we tend to be cautious about long-term use if it's not necessary," she said.
Morse's typical approach is to start the medication, identify whether there's a benefit within three months, then take away the melatonin and gauge whether the benefit is still there. 
"The goal is to partner any medication with behavioral strategies that make the medication less necessary for long-term use," she said.
Lack of regulation 
Another potential concern, Morse noted, is that there is a "high degree of variability" in how much melatonin may be in any given product. 
In a recent study from earlier this year, it was found that there could be anywhere from half of what was being stated on the bottle to as much as four times the amount, she said. 
SIDS LINKED TO BRAIN ABNORMALITY THAT INCREASES BABIES' RISK IN 'UNSAFE SLEEP CONDITIONS,' STUDY FINDS
"The challenge is that because it's not a regulated substance in the U.S., there is a lack of predictability," she said.
To reduce the risk, Morse recommended starting with the lowest available dose.
"That way, you know the child won't get too high of a dose, because there really is no way to predict how much the bottle is going to have."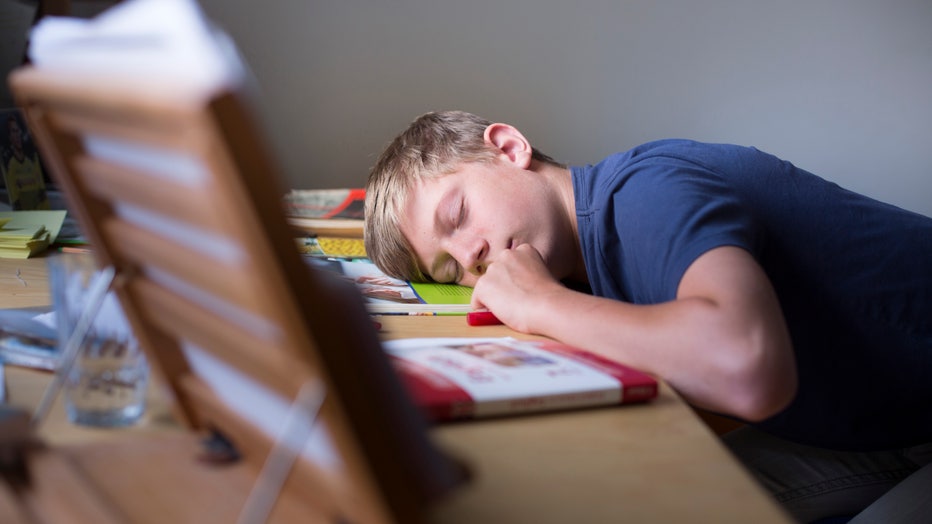 Photo by Ute Grabowsky/Photothek via Getty Images)***Local Caption***
A study in April by the Cambridge Health Alliance revealed that some melatonin gummies — which can be more appealing to kids — contained amounts far in excess of what the label indicated.
"If consumers decide to try melatonin — particularly if giving it to children — they should seek out a product that is certified by either USP (United States Pharmacopeia) or NSF (formerly the National Sanitation Foundation, now NSF International), as that is the only way to be certain that the product is accurately labeled," study author Dr. Pieter Cohen, associate professor of medicine at Harvard Medical School in Somerville, Massachusetts, told Fox News Digital at the time.
Although melatonin is a natural hormone, it is possible for people to have adverse effects from taking too much, Morse confirmed.
"In 2022, there was a 600% increase in poison control calls related to taking too much melatonin," the doctor said. 
"Thankfully, there hasn't been any evidence that it can cause something like respiratory depression, coma or death — but it can cause adverse effects like oversedation, nausea and grogginess the next day," she noted.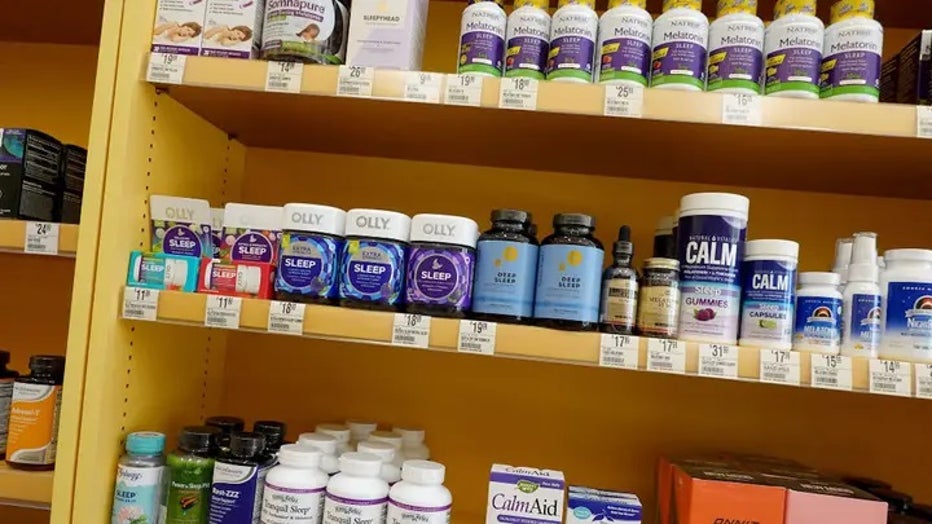 Sleep aids, some of which are melatonin gummies, are displayed for sale in a store in Miami on April 26, 2023. (Joe Raedle/Getty Images)
One study has suggested that melatonin in high doses and for prolonged periods of time could potentially increase the risk of seizures, Morse said, but "that has not been replicated."
While melatonin has a role in improving sleep, the doctor noted that it doesn't treat all types of sleep disorders.
"Just like any medical disorder, it is important to make sure that you're identifying and treating the right one," she said. "Make sure to talk with your physician and see a sleep doctor if necessary, to make sure you're getting the appropriate treatment."
WANT TO LOWER YOUR RISK OF DYING? GETTING A GOOD NIGHT'S SLEEP IS MORE URGENT THAN EVER
Dr. Laura Purdy, a board-certified family medicine physician in Miami, reiterated that the long-term effects of melatonin on kids aren't known, as there isn't yet enough research.
"I would use caution on things we don't know more about long-term," she told Fox News Digital. "It's hard to say whether the short-term benefits outweigh the possible risks."
Potential short-term risks include increased bedwetting; agitation and mood swings; fatigue and drowsiness; stomach pains; and nausea, Purdy warned. 
"Long-term risks that are being looked into more include worries about negative impacts on your child's growth and development," she added.
"There are other ways to help your child fall asleep that I suggest trying first," she said. "If you have any questions or concerns, consult your doctor."
Importance of good 'sleep hygiene'
As far as how much sleep kids need, Morse said it varies by age.
"Generally, the younger you are, the more sleep you require," Morse said. "The pattern and duration of sleep changes over time."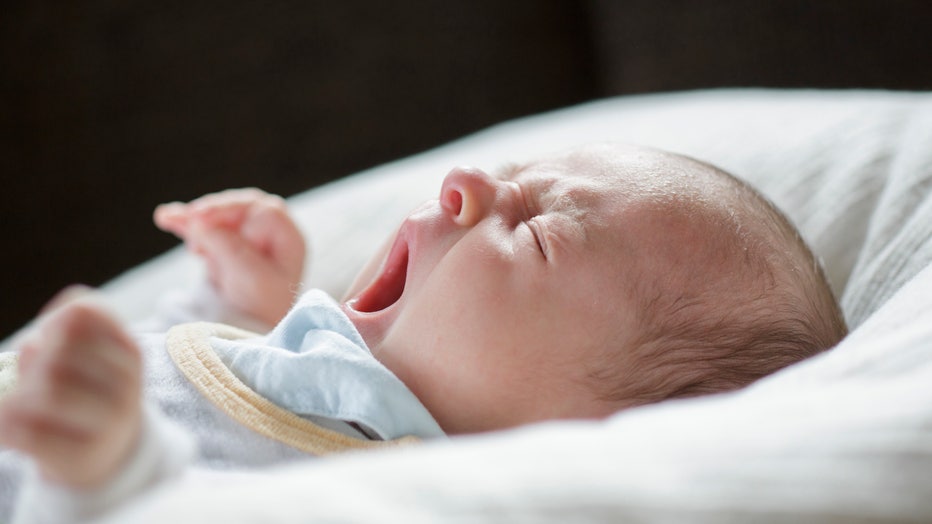 (Photo by Thomas Trutschel/Photothek via Getty Images)
Newborn babies need around 14 to 17 hours a day, fragmented across the 24-hour period, she said.
Five-year-old children generally need 10 to 13 hours of sleep at nighttime.
For adolescents, around eight to 10 hours of sleep is needed.
"All of these are given in a range because it's not one size fits all," Morse said.
CLICK HERE TO SIGN UP FOR OUR HEALTH NEWSLETTER
The quality of a child's wakefulness during the day can also help parents understand the personalized amount of sleep that is needed.
"If you're noticing impaired quality of wakefulness, which can look like moodiness, irritability, inappropriately falling asleep or reemergence of naps," that can indicate the need to see a sleep doctor, Morse said.
Good sleep hygiene is also important, Morse said — while it might not fix existing sleep problems, it can prevent them from developing. 
"Sleep hygiene refers to behaviors prior to bedtime that align with sleepiness," she said.
That might mean having a consistent "wind-down" routine each night that will trigger the child's brain to associate it with going to sleep. 
CLICK HERE TO GET THE FOX NEWS APP
"That can start with simple things like brushing teeth and washing up, putting on pajamas and then doing a relaxing activity, whether it's reading a book, listening to relaxing or lulling music, or doing some light stretching," Morse said.
For parents of children who tend to be more wound-up or anxious, additional activities, like writing in a "worry journal" before bed, can help promote better sleep.