Mega Millions jackpot an estimated $785M on Tuesday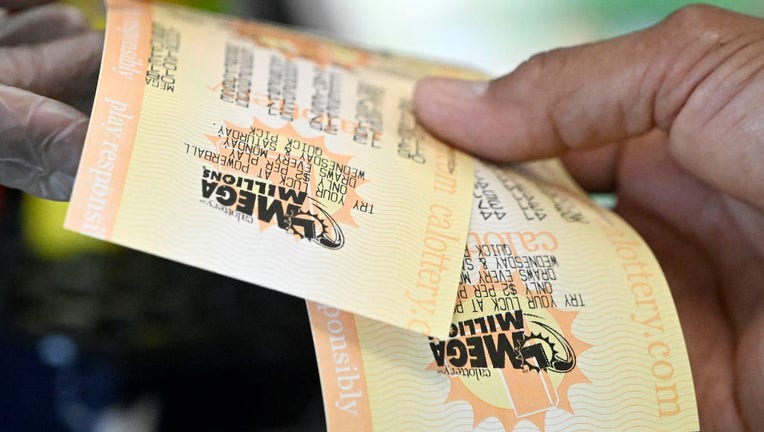 article
NEW YORK - The Mega Millions jackpot set for Tuesday night is an estimated $785 million.  It is the sixth-largest jackpot in U.S. history and has grown so large because no one has matched all six of the game's numbers for more than two months.
There have been 22 straight drawings without a big winner.
The odds of winning are one in 302.6 million.
The $785 million jackpot is for a winner who chooses to be paid through an annuity over 29 years. Nearly all winners opt for a cash payout, which is an estimated $395 million.
The jackpot is the largest since someone in California won a record $2.04 billion Powerball prize on Nov. 8. There still has not been an announced winner of that jackpot.
On only three previous occasions has the Mega Millions jackpot gone beyond $700 million, and all three times those rolls continued on past $1 billion.
One was in January just two years ago, when the jackpot was eventually won in Michigan at $1.05 billion on January 22, 2021.
The game's first billion-dollar jackpot came on October 23, 2018, when a South Carolina winner took home a $1.537 billion prize. That remains the record Mega Millions jackpot, although a third billion-dollar run came close last summer when an Illinois ticket won $1.337 billion on July 29.
In the 22 drawings since the jackpot was last won on October 14, there have been more than 19.8 million winning tickets at all prize levels. These include 41 worth $1 million or more, won in 18 different states from coast to coast: Arizona, California, Colorado, Florida, Georgia, Idaho, Illinois, Kentucky, Louisiana, Maryland, Mississippi, Missouri, New York, Ohio, Pennsylvania, Texas, Virginia and West Virginia.
The top Mega Millions jackpots to date:
Amount Date Winning Tickets
$1.537 billion 10/23/2018 1-SC
$1.337 billion 7/29/2022 1-IL
$1.050 billion 1/22/2021 1-MI
$785 million(est) 1/3/2023 ?
$656 million  3/30/2012   3-IL, KS, MD
$648 million 12/17/2013 2-CA, GA
$543 million 7/24/2018 1-CA
$536 million 7/8/2016 1-IN
$533 million 3/30/2018 1-NJ
$522 million 6/7/2019 1-CA