Max streaming service unveils sports tier with NBA and MLB games
Live sports including NBA and MLB games are coming to the Warner Bros. Discovery-owned streaming service Max next month and will cost interested subscribers an additional $9.99 a month, the company said Tuesday.
The charge for the "Bleacher Report Sports" add-on tier—named after the company's digital sports platform—is a 62% premium over the $16-a-month average subscription fee for the most popular version of the service, which includes content from HBO and Discovery and the Warner Bros. television and movie library.
The lion's share of live sporting events available on the Bleacher Report add-on tier will be those that air on Warner-owned TV networks such as TNT and TBS. Cable customers who receive those channels will continue to get the same sports content. Those who want additional content available in the Bleacher Sports tier would have to pay for it.
The Bleacher Sports add-on will be available starting Oct. 5, when postseason baseball is under way, and will be complimentary through February 2024. Subscribers can then decide whether to pay the additional monthly fee.
USFL, XFL IN TALKS TO MERGE FOR 2024 SEASON: REPORTS
The creation of the new Max tier continues the growing migration of sports to streaming services. Amazon.com's Prime Video and Google's YouTube TV carry NFL football while Apple's TV+ offers professional soccer and baseball.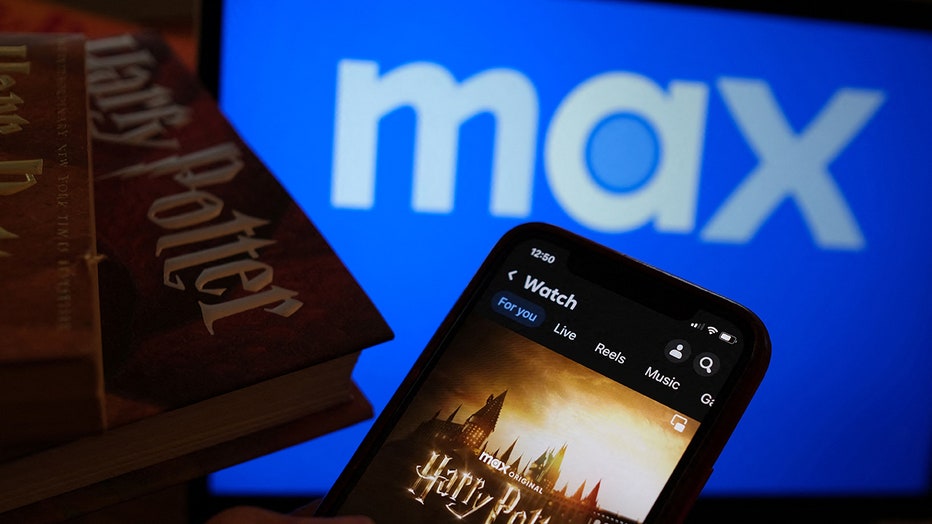 This illustration photo created in Los Angeles, on April 12, 2023 shows HBO's streaming service Max. (Credit: CHRIS DELMAS/AFP via Getty Images)
The approach Max is taking differs from other streaming platforms such as NBCUniversal's Peacock and Paramount Global's Paramount+, both of which carry live sports that air on their broadcast networks at no extra charge to subscribers. Media companies pay huge sums for the rights to air live sporting events. 
"Our peers are essentially giving away sports for free. That is not the right model," said JB Perrette, chief executive of Warner Bros. Discovery global streaming and games. 
There has been tension between pay-TV distributors and programmers over the movement of high-value content in the cable bundle, including sports, to streaming services. The distributors say that is encouraging people to cut the cable cord, destroying a lucrative business.
Cable giant Charter Communications recently dropped Disney's cable channels, including ESPN, for about a week, arguing that Disney was putting its best content on Disney+ and Hulu, services that compete with cable. The dispute was settled, with Disney agreeing to partner with Charter to market streaming services. 
DISNEY, CHARTER REACH READ RESTORING ESPN TO SPECTRUM AHEAD OF 'MONDAY NIGHT FOOTBALL'
For now, media companies are straddling the two businesses—TV and streaming—by making content available in both places. 
"Pushed or shoved, that universe is shrinking so we want to figure out ways that don't advantage or disadvantage one side or the other but does provide access to customers," Perrette said.
RELATED: Dream job? Company to hire professional Netflix binge-watcher
"We're not playing a game where some games are here and some are there. This is very consumer friendly," said Warner Bros. Discovery Sports Chief Executive Luis Silberwasser.
Silberwasser said one goal is to attract younger viewers to Max who aren't cable TV subscribers.
In addition to basketball and baseball, other sports available on Max will include the NCAA men's college basketball tournament known as "March Madness" and the National Hockey League.
THE MESSI EFFECT: MIAMI FOOTBALLER REPORTEDLY BOOSTING SIGN-UPS FOR APPLE'S MLS SEASON PASS
The Max sports platform will also feature content from Warner Bros. Discovery's international sports channels, such as cycling events.
Max is expected to pursue partnerships with cable and broadband providers to sell the Max-with-sports service that could include revenue sharing, the company said.