Marcus Jordan wants dad Michael Jordan as his best man when he marries Larsa Pippen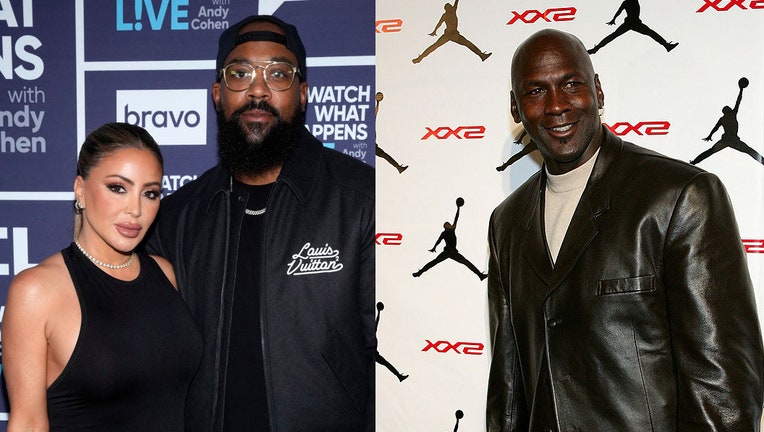 article
While Marcus Jordan and Larsa Pippen haven't officially confirmed their engagement, he's making it known that when it does happen, he has his best man picked. 
The 32-year-old wants his dad, NBA legend Michael Jordan, to stand with him at the altar as his best man when he marries the 49-year-old Pippen, a reality star and ex-wife of NBA Hall of Famer Scottie Pippen. 
Scottie and Michael were teammates with the Chicago Bulls and won six NBA titles together. 
Marcus commented during an appearance on journalist Pablo Torre's podcast Pablo Founds Out, stating in part that he was the best man at the elder Jordan's wedding and his brother's wedding and wants to "keep the tradition going," People reported. 
RELATED: Michael Jordan to sell majority ownership stake of Charlotte Hornets
When the pair decides to get married, Marcus shared that he would be interested in hosting a private ceremony for family and friends and a second that is more public. 
Sports Illustrated noted that Marcus, a former college basketball player at UCF, shared in August that a "wedding was in the works" and reiterated his stance on Oct. 31. 
Larsa, a reality star on Bravo's Real Housewives of Miami, will continue appearing on the show this season, with Marcus appearing in some scenes.  According to People, Marcus offered that Bravo has asked about filming the wedding ceremony on the show. 
The couple's relationship has been the topic of much debate but gained more attention when Michael Jordan apparently disapproved of Marcus and Larsa's relationship. 
RELATED: Michael Jordan donates $10M to Make-A-Wish for 60th birthday
In July, a TMZ photographer asked Michael about the couple's relationship as he left a restaurant.  People noted that he initially laughed, but when the person followed-up to get an answer, he responded, "No."
Following his comment, Larsa responded on an episode of her and Marcus' podcast Separation Anxiety, sharing that she felt "embarrassed" and "traumatized" by the remark, but Marcus felt differently, joking that he thought his dad's comment was funny, People reported. 
This story was reported from Washington, D.C.