Man arrested for hiding $60K worth of fentanyl in candles at JFK Airport
  (U. S. Customs and Border Protection)
QUEENS - A deliveryman was arrested at JFK International Airport for smuggling fentanyl on Monday.
 Eulalio Gomez-Suniga, a U.S. citizen, was arriving from Mexico City, Mexico, when he was stopped by officials.
After x-raying his bags, the Customs and Border Protection (CBP) agriculture specialists found three candles with "anomalies in their center."
When CBP officers took a closer look, they found a white powdery residue that tested positive fentanyl. 
The candles contained 2.5 pounds of fentanyl with an estimated street value of $60,000.
RELATED: DEA warns of 'nationwide spike' of fentanyl-related mass overdoses across US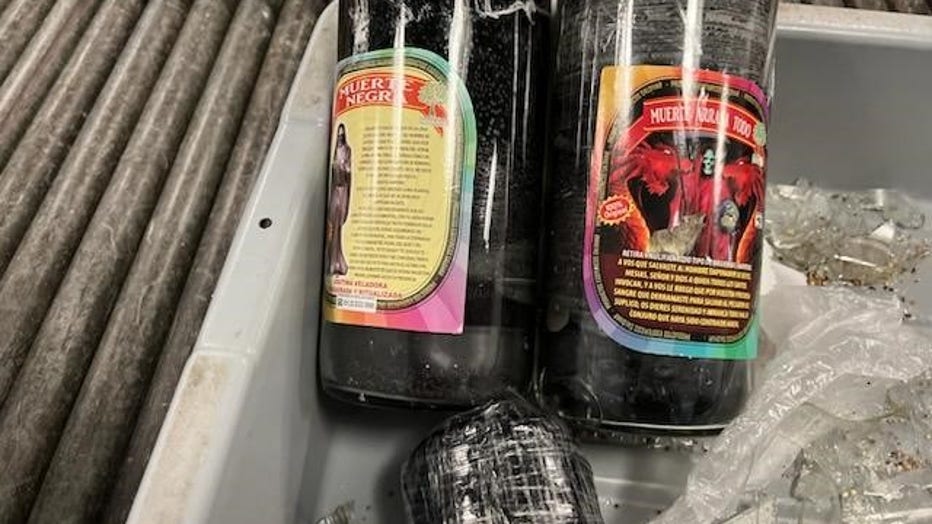 (U. S. Customs and Border Protection)
Gomez-Suniga, was arrested for importing a controlled substance and was turned over to the NYPD, pending further investigation. Gomez-Suniga faces state narcotics smuggling charges and will face state prosecution according to the CBP.
This is the first fentanyl smuggler bust at JFK International Airport.
Francis J. Russo, the director of CBP's New York field operations said, "The fentanyl seized was 73% pure, and capable of causing considerable overdoses in our community. As America's unified border security agency, our employees are determined to protect the public from fentanyl entering our neighborhoods and destroying our communities."
RELATED: $6M in fentanyl pills seized in the Bronx
What is fentanyl?
Fentanyl is a synthetic opioid that can be up to 100 times stronger than morphine, according to the U.S. Centers for Disease Control and Prevention and the U.S. Drug Enforcement Administration.
Pharmaceutical fentanyl was developed as a pain management treatment for cancer patients. But because of its powerful opioid properties, it has helped drive the nation's drug overdose epidemic. 
The CDC estimates that in the 12-month period ending in October 2021, more than 105,000 Americans died of drug overdoses. Approximately 66% of those deaths were related to synthetic opioids like fentanyl. 
Nationwide, the Drug Enforcement Administration (DEA) has seized almost 2,000 pounds of fentanyl and one million fake pills just in the first three months of 2022.