Man admits to stealing almost 200,000 Cadbury Creme Eggs, authorities say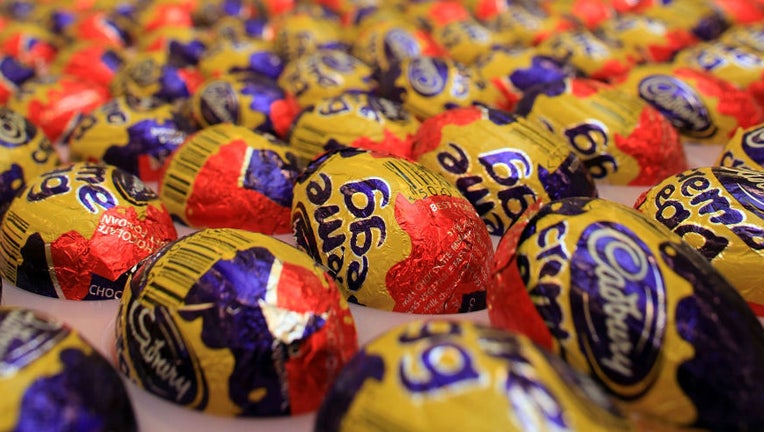 article
LONDON - A man in England pleaded guilty to breaking into a U.K. industrial park and stealing almost 200,000 Cadbury Creme Eggs worth over $48,000, authorities said. 
Joby Pool, 32, was charged with criminal damage and two counts of theft for the incident, which was reported on Feb. 11 in the town of Telford, according to West Mercia Police in central England.  
Prosecutors accused Pool of using a metal grinder to break through a gate at an industrial park, then using a stolen semi truck to tow away a trailer loaded with the chocolate goods. The Cadbury Creme Eggs and other chocolate goods were estimated to be worth more than 40,000 pounds ($48,000), according to police. 
Police said the "eggs-travagant" theft was discovered shortly after the break-in when officers stopped a vehicle, "presumably purporting to be the Easter bunny" on a highway.
Prosecutor Owen Beale said Pool gave up when he realized police were after him.
Pool "walked towards the police with his hands up. He was arrested and the load was recovered," Beale said. He added that Pool had planned the theft and that he had previous convictions for handling stolen goods.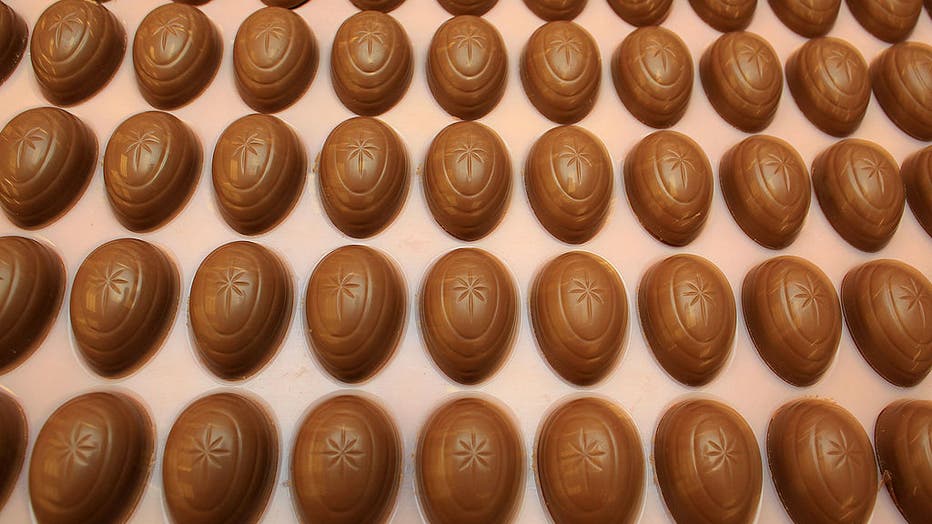 FILE - Cadbury's Creme Eggs move down the production line at the Cadbury's Bournville production plant on Dec. 15, 2009, in Birmingham, England. (Photo by Christopher Furlong/Getty Images)
Pool entered guilty pleas to theft of a trailer, theft of its contents, and criminal damage to a chain lock. West Mercia Police said he was set to be sentenced on March 14. 
This story was reported from Cincinnati. The Associated Press contributed.