Male rapist transitions before trial, sent to all-female prison as transgender woman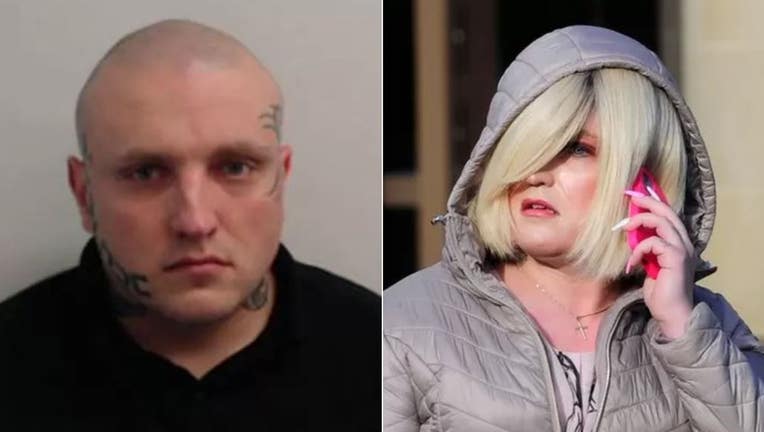 article
A transgender woman in the United Kingdom who was convicted of raping two women when she was a man is being sent to a female prison to await sentencing, prompting outcry from activists, politicians and even United Nations officials.
Isla Bryson of Scotland was found guilty this week of committing the rapes when she was previously named Adam Graham, a "muscular" man with a shaved head and a face tattoo, according to a report in the Daily Mail. Bryson denied the charges, telling the high court of Glasgow that any sex was consensual and she "would never hurt another human being."
However, prosecutors successfully argued to jurors over a six-day trial that Bryson, 31, attacked one victim in 2016 and another in 2019. Both crimes took place in Scotland.
The defendant first appeared in court as Adam Graham and was referred to as such in a 2020 court indictment. It was later that year, according to British press reports, that she decided to transition.
Bryson claimed to the court that she knew she was transgender at the age of 4 but didn't make the decision to transition until she was 29. She told jurors that Adam Graham was her "dead name."
Now Bryson is taking hormones and seeking surgery to complete gender reassignment.
She's currently being held at Cornton Vale women's prison, where she's reportedly being kept in segregation until sentencing at the end of February. At Cornton, the convicted rapist will undergo a risk assessment to determine whether she'll serve the final jail sentence in a women's or men's prison.
If Bryson is sent to a women's prison for the duration of her sentence, it's unclear whether she'd remain in segregation. Some observers have argued it would breach her human rights to be held in solitary confinement indefinitely.
To critics, however, such debates are beside the point.
"This rapist decided that he was no longer a man only after appearing in court on a rape charge," said Russell Findlay, a conservative member of Scottish Parliament. "We now have the utterly perverse situation where a Scottish court refers to someone who says he identifies as female using 'her penis' to rape two vulnerable women. We warned of the inevitability of this happening if the SNP's gender self-ID law passed, but for it to have become reality is deeply worrying and an affront to the victims."
Findlay was referring to a law passed by Scottish Parliament last month that allows people as young as 16 to seek a gender recognition certificate to confirm a change in one's legal sex after living in their new gender for just three months — and without the need for a medical diagnosis of gender dysphoria.
The U.K. government formally moved to block the legislation from becoming law, leading to a clash that may end up needing to be resolved in court.
Members of British Parliament have also spoken out against the idea of sending Bryson to a female prison.
"To many people, it will look like this convicted rapist has gamed the system in order to try and garner sympathy and to end up in a women's prison," Joanna Cherry, a Scottish politician who chairs the Joint Committee on Human Rights, told Times Radio. "Women in prison are very vulnerable. Many women in prison have themselves been abused and have suffered injuries over the years. … I'm very concerned about the safety of women prisoners, with whom a convicted rapist has been placed."
Meanwhile, Susan Smith of the group For Women Scotland, said it's "disgusting" that Bryson is being held at Cornton Vale; Reem Alsalem, the U.N.'s special rapporteur on violence against women and girls, said she was "remembering the many times we were told that the idea that predatory and violent males may want to take advantage of the presence of loopholes in system and weak safeguards to enter spaces reserved for females was ludicrous."
Despite such opposition, some officials have expressed support for and confidence in the decision to send Bryson to a women's jail.
"The facts of the matter are that the Scottish Prison Service has a long track record — I'm talking 20 years and more — of assessing risks within our prisons, including those presented by the presence of trans prisoners — both for the trans prisoners themselves and other prisoners," said Scottish Justice Secretary Keith Brown. "They don't do this work quickly. They do it over a period of time, involving lots of different organizations. They do a full risk assessment, and they [make] decisions based on that."
Regardless of where Bryson is jailed, it looks like she'll be there for a long time.
"You have been convicted of two extremely serious charges. Given what you have been convicted of, a significant custodial sentence is inevitable," the judge told her in court. "I will revoke bail and remand you in custody in the meantime."