Lyft guarantees airport rides will be on time — or they'll pay you
Lyft is working to make sure those traveling for the holidays do so without a hitch. 
The ride-share company announced a new pledge to customers that schedule rides in advance to the airport as part of its "on-time pickup promise," citing Americans' travel stress during the holiday season. 
If the Lyft driver is more than 10 minutes late, the rider will automatically get $20 in Lyft credit, the company said.
If the rider is not matched with a new driver 10 minutes after their scheduled pickup time, Lyft said it will give them $50 in credit. 
Furthermore, it will give riders up to $50 more in Lyft credit – or up to $100 total – if they need to use another service for their ride to the airport, including a taxi or an Uber, the company said.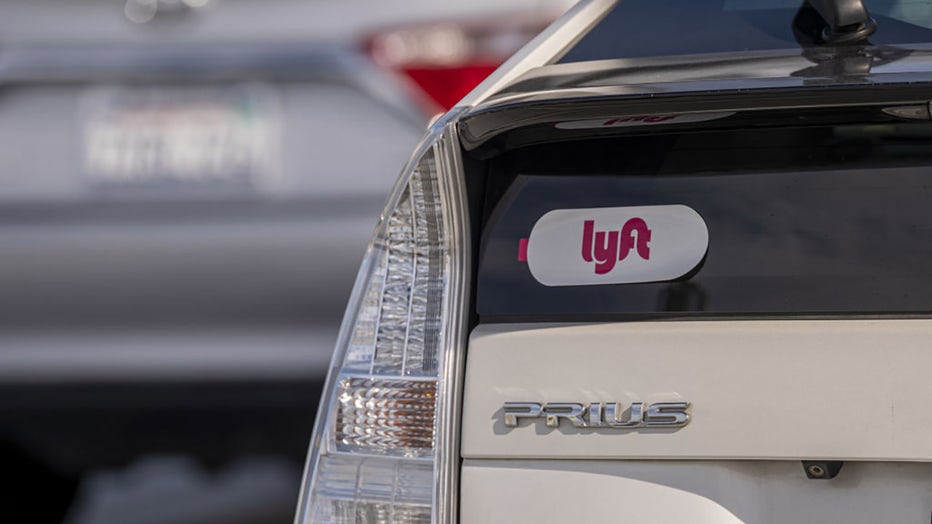 FILE - Lyft signage on a vehicle as it exits the ride-sharing pickup at San Francisco International Airport in San Francisco, California, on Feb. 3, 2022. Photographer: David Paul Morris/Bloomberg via Getty Images
Riders can tap "Help" in the Lyft app and submit the receipt to receive the credit.
"Every minute counts when you're on the way to the airport," David Risher, Lyft CEO, said in a statement. "We're so confident that we can get you there on time that if we're more than ten minutes late for your scheduled pick-up, we'll give you up to $100 in Lyft credits to make up for it –even if you take a taxi or an Uber."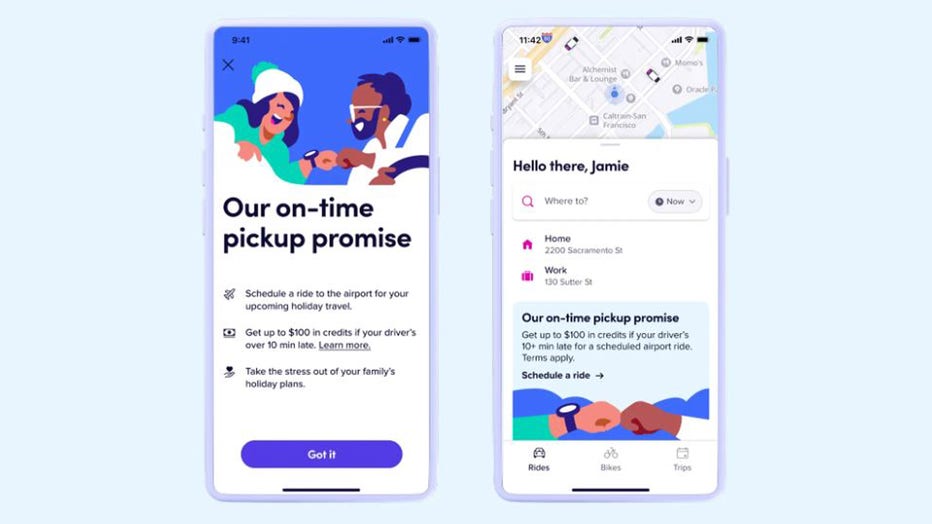 If the Lyft driver is more than 10 minutes late, the rider will automatically get $20 in Lyft credit. (Photo: Provided/Lyft)
Previous research has suggested a growing level of stress for Americans traveling over the holiday season. 
A 2021 poll conducted by the American Psychiatric Association found that Americans were five times more likely to say their level of stress increases rather than decreases (41% to 7%) during the holidays. A separate survey conducted by LegalShield last year found that 85% of Americans felt stressed about holiday travel, specifically. Many cited previous delayed flights, cancellations, lost baggage and more issues for their stress.
Both Lyft and Uber have launched new features this year, including those aimed at easing the stress of airport travel. 
Lyft previously enabled riders at some U.S. airports to pre-order a car upon landing, and later rolled out a new feature that lets women and nonbinary drivers match with other women and nonbinary riders when they're nearby.
Uber partnered with JetBlue and announced last month that travelers who are faced with a qualifying flight delay or cancellation will receive a complimentary rideshare voucher.
RELATED: Uber is now offering to pick up and return your packages for $5
This story was reported from Cincinnati.