Research team sets out to find lost underwater WWII relics off coast of Guam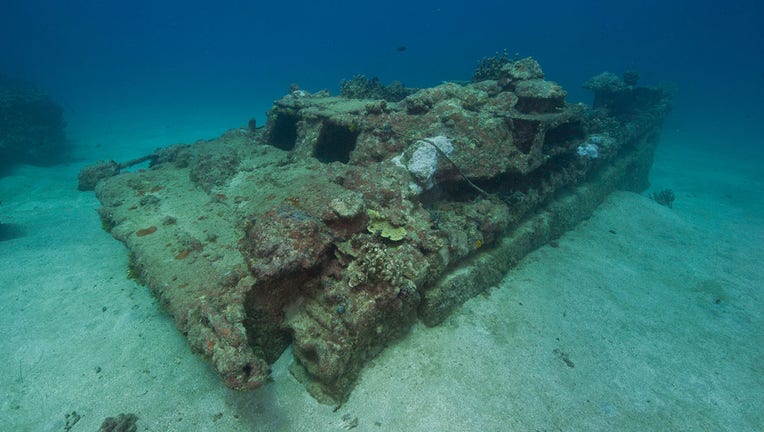 article
A team of researchers is on a mission to find sunken ships, aircraft, artillery, and other lost relics related to the World War II invasion of Guam in 1944.
The team of National Parks Service researchers set out on the first of two missions that aim to "further our understanding of one of the most significant invasions of the WWII Pacific theater, as well as how it may have shaped the natural environment in the area today," the agency said in a statement. 
The exploration team is made up of underwater archaeologists, marine biologists and ecologists, engineers, and more with NPS and is supported by the National Oceanic and Atmospheric Administration (NOAA)'s Ocean Exploration program. 
During WWII, Guam was a strategic military location for both the U.S. and Japan. In July 1944, U.S. troops invaded and secured the Japanese-held island in the western Pacific Ocean, located nearly 3,300 miles west of Hawaii.
Evidence suggests there is a significant amount of "cultural resources" on the seafloor near the landing beaches of Asan and Agat, both of which are now part of the War in the Pacific National Historic Park, according to NOAA.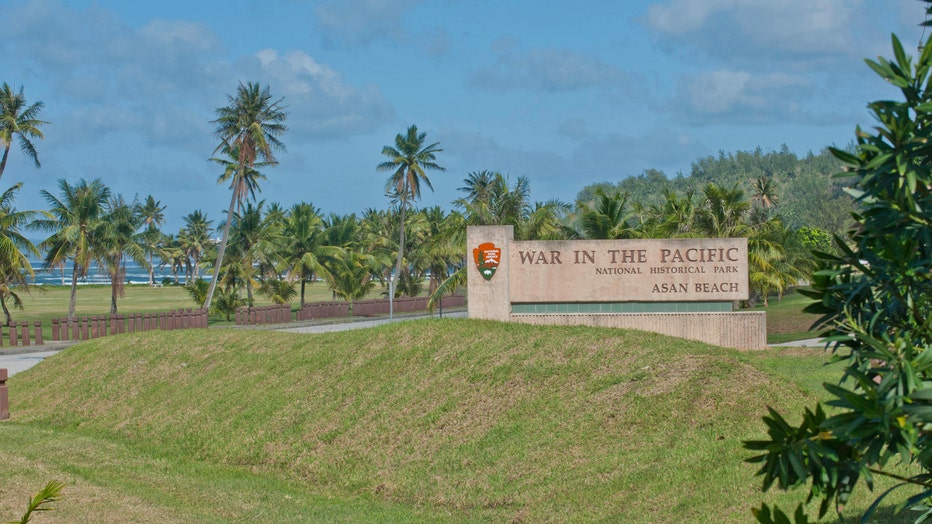 War in the Pacific National Historical Park was established to commemorate the bravery and sacrifice of those participating in the campaigns of the Pacific Theater of World War II and to conserve and interpret outstanding natural, scenic, and histori
However, there has never been a comprehensive underwater inventory of battle-related items that may still exist underwater, the agency added.
The first exploration, which runs from Jan. 27 to Feb. 25, will include underwater remote sensing and diver-based photogrammetry surveys to map the seafloor and portions of the barrier reef near these landing beaches, NOAA said. 
"They will use these data to identify the location of battle-related cultural resources and characterize the seafloor environment," NOAA said in a statement. "Technicians will also conduct elevation surveys of the beaches to investigate how war-related impacts to the reef may be affecting coastal vulnerability to natural hazards like storms and sea-level rise."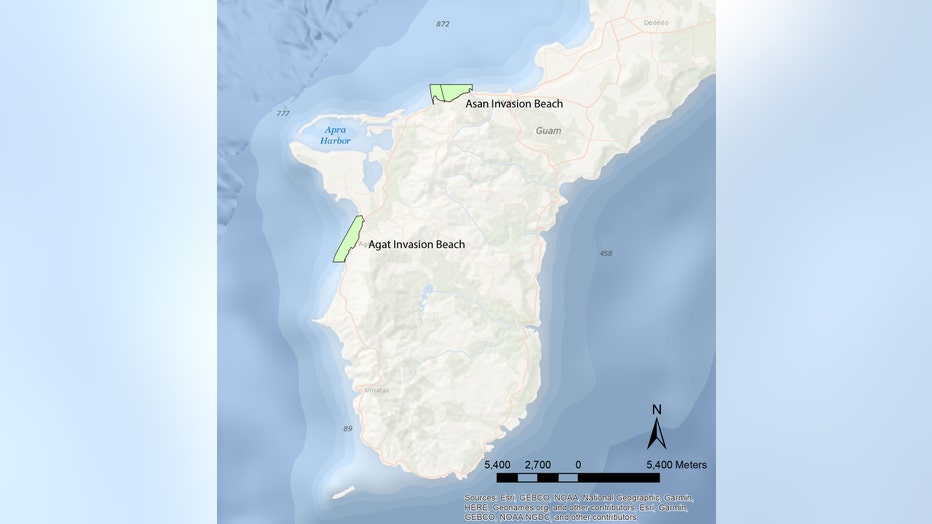 The project study areas for Guam: A Biogeographic and Maritime Cultural Landscape Exploration of a World War II Amphibious Battlefield are the landing beaches of Asan and Agat, shown here. Map courtesy of National Park Service.
The team will later return to the U.S. territory this summer to conduct a more detailed exploration of areas and targets of interest using divers and a remotely-operated underwater vehicle, the agency added. 
RELATED: WWII 'Ghost Boat' discovered in California lake: 'Quite remarkable'
This story was reported from Cincinnati.