Long Island resident arrested for fatally stabbing would-be car wheel thief
LONG ISLAND - A Long Island man was arrested Thursday for fatally stabbing another man that was allegedly attempting to steal the tires from his parked car.
According to police, around 1:30 a.m., Saturday, May 13, Jacob Alvarenga Mejia, 28, was at his home in Bellerose Village, when he saw three men trying to take the wheels off his parked 2023 Toyota Highlander.
Mejia reportedly walked outside with a large kitchen knife and confronted the thieves.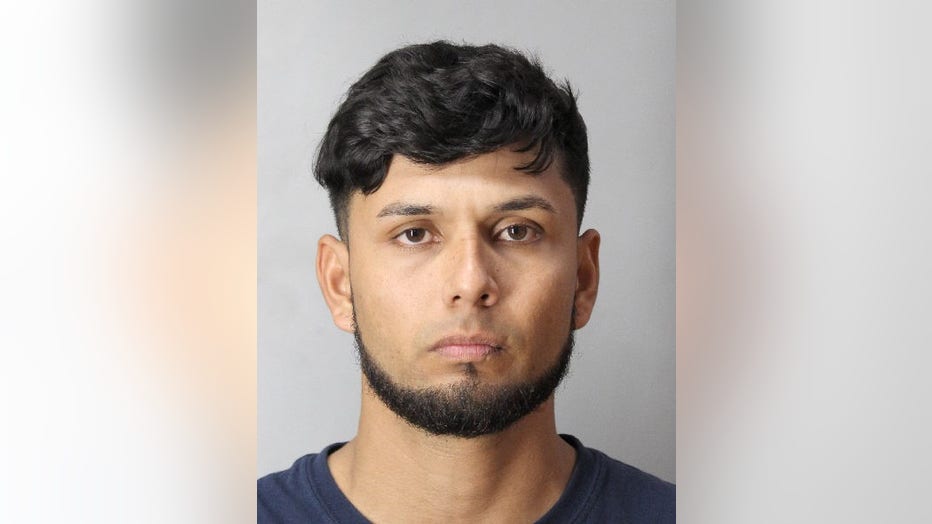 Jacob Alvarenga Mejia was arrested for fatally stabbing one of three men that were attempting to steal the wheels off his car. (Credit: Nassau Police Department)
Police say Mejia then stabbed 22-year-old Luis Penna, from the Bronx, multiple times in the stomach before the other men fled the scene.
Penna was taken to a hospital in NYC where he later died. 
After conducting an investigation with the NYPD, police arrested Mejia.
Mejia was later charged with manslaughter in the 1st degree and will be arraigned on Friday in Hempstead.