Massapequa crash kills father, 2 kids heading out for ice cream
MASSAPEQUA - A dad and his two children were killed, and several others injured, following a multi-vehicle crash on Long Island, the Nassau County Police Department said.
The crash happened Sunday around 7:20 p.m. in Massapequa.
According to police, a 32-year-old driver of a Hyundai was speeding westbound on Sunrise Highway, across from the shopping center located at 5598 Sunrise Highway, when it collided with three other vehicles.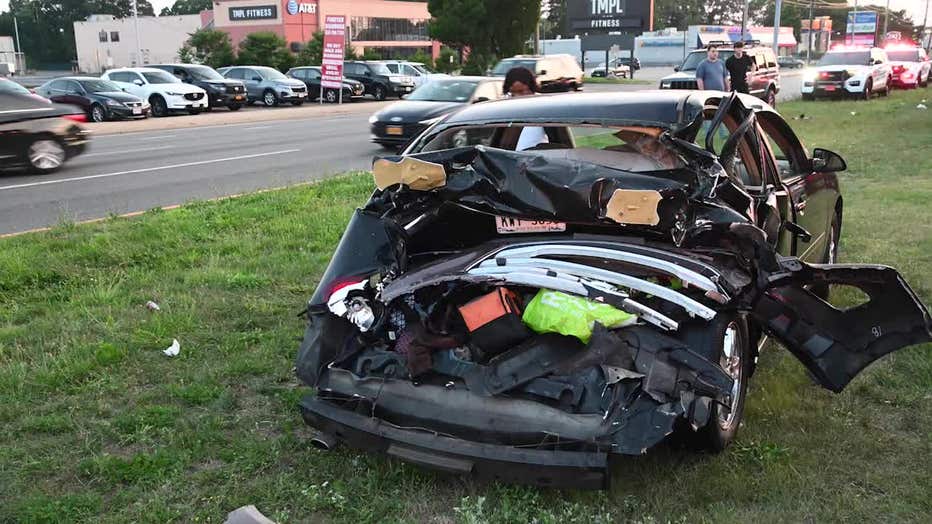 A 60-year-old father, his 13-year-old daughter, and 10-year-old son were killed when the Hyundai slammed into their SUV.
A press conference Monday afternoon, police identified the driver as Patrice Huntley of Queens.
The family's vehicle then crashed into Chevrolet in front of them, driven by an 83-year-old man, who then flipped over and crashed into another car. 
Huntley's 13-year-old daughter Hannah was pronounced dead at the scene, while his 10-year-old son Jeremiah was rushed to the hospital, where he was pronounced dead. 
From the same vehicle, Huntley's 6-year-old granddaughter, and another one of his children, age 18, were hospitalized.
Another one of Huntley's children, 14, suffered back and rib injuries. Officials say the child is expected to survive.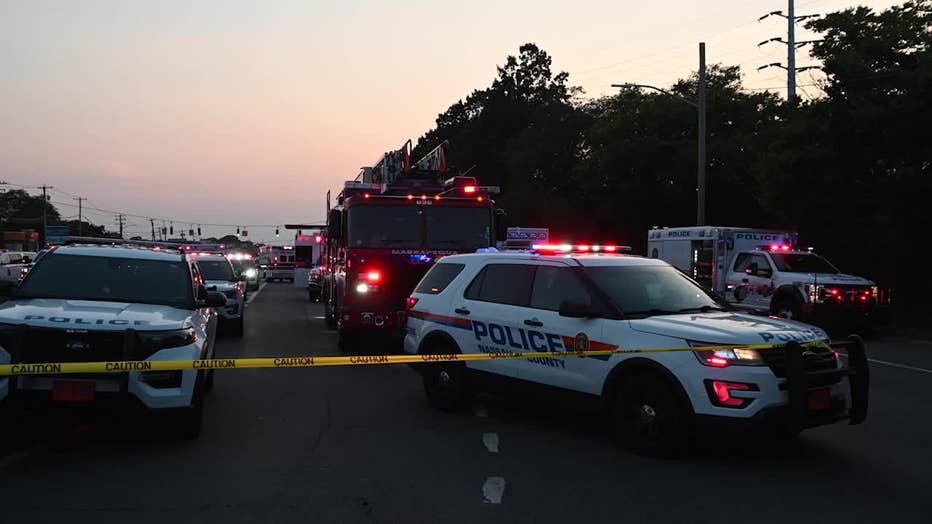 Police added that Huntley was taking his family out for ice cream to celebrate the father's new job when the collision happened.
The 83-year-old driver in front of them was injured as well, but was treated and released from the hospital.
The driver of the third car struck, a 33-year-old, refused medical attention at the scene. 
The 32-year-old driver of the Hyundai is hospitalized with ankle fractures and other injuries. So far no charges have been filed.
"We are going to continue our zero tolerance on the roadways, continue our enforcement, but more importantly this doesn't take back the loss of life this weekend," Commissioner of the Nassau County Police Dept. Patrick Ryder said. 
The investigation is ongoing.