Last New Jersey Kmart closing, leaving only 2 open in the U.S.
WESTWOOD, N.J. - Shoppers are lamenting the closing of the last Kmart store in New Jersey. The struggling discount chain will shut down the Westwood Plaza location in Westwood, New Jersey sometime this fall.
"I feel bad," one shopper said. "I hope they put another store here and not just more housing."
"I'm actually very, very sad," shopper Alexander Heiden agreed. "I'm disappointed. A memory I'll cherish for a very long time."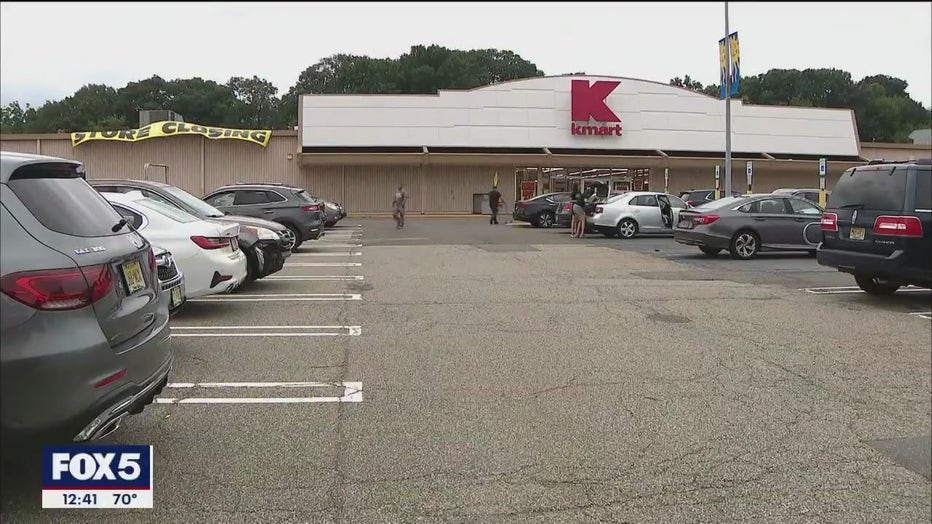 You might call 21-year old Alexander Heiden a very loyal Kmart shopper. He just paid $100 to buy something inside the closing store that wasn't even for sale. 
His new keepsake is the actual "blue light" from chain's signature blue light specials.
"It's one of the very last in America," he explained. "It's one of the biggest things Kmart's ever done. It's their method of selling products…when it was on it, was flashing, people would check out what Kmart was selling. It was the coolest thing."
Kmarts trace their history back to 1899 but took on the more familiar name in the 1960s. The closing of this location is a sign of the times; brick-and-mortar stores are finding it harder and harder to compete with online commerce.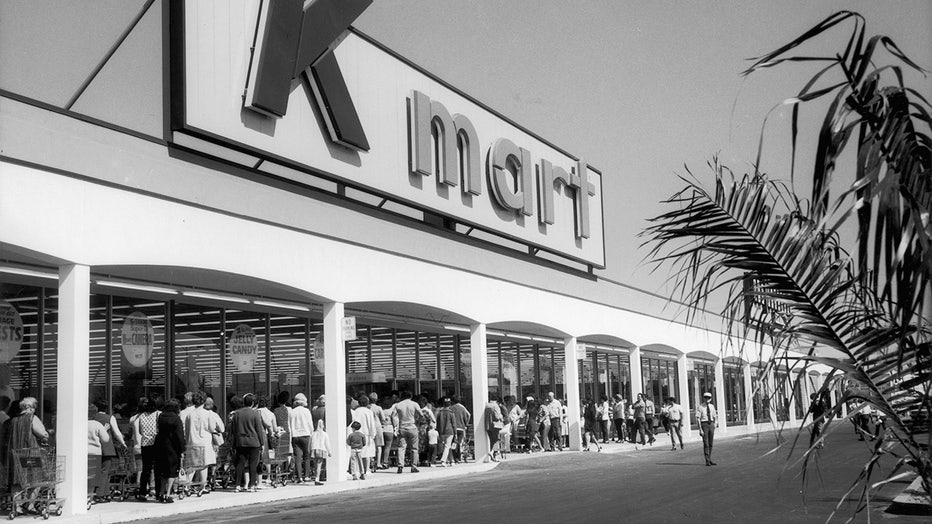 Circa 1962: A huge line of people with shopping carts wait to enter the Kmart shopping center. (Photo by American Stock/Getty Images)
"They haven't changed the retail experience," retail expert Jon Bond said. "In order to do that, they have to create the experience that you can't have sitting at home on your computer and buying something that arrives from Amazon that arrives in a box."
Once there were 2,000 Kmarts across the country. After this store closes here in Westwood, there will only be two left – one in Miami and the other on Bridgehampton, Long Island.
"It's the end of an era," one shopper sighed. "It's just another franchise gone. The whole world is changing. Stores are disappearing."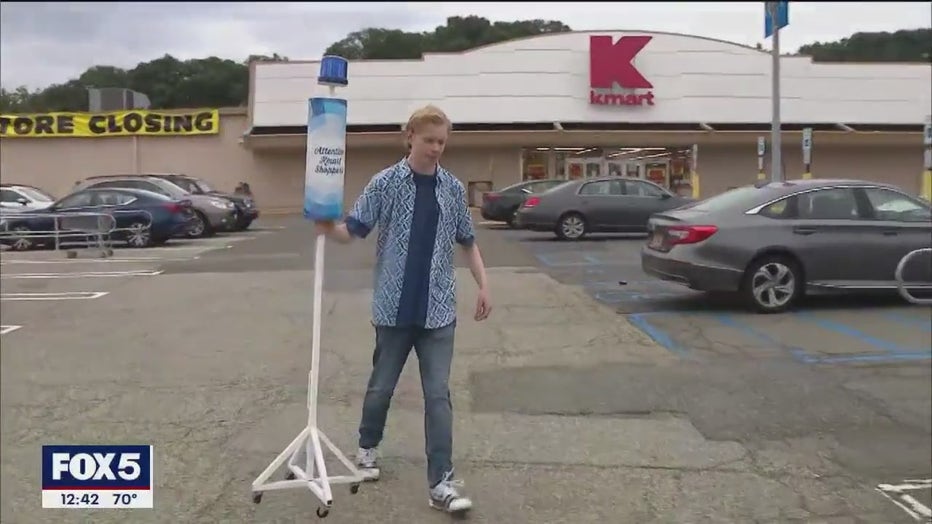 Heiden says at least he's got his keepsake. It will remind happy times in his childhood.
"I love Kmart," he added.