Largest superyacht displayed at North America boat show on sale for $353M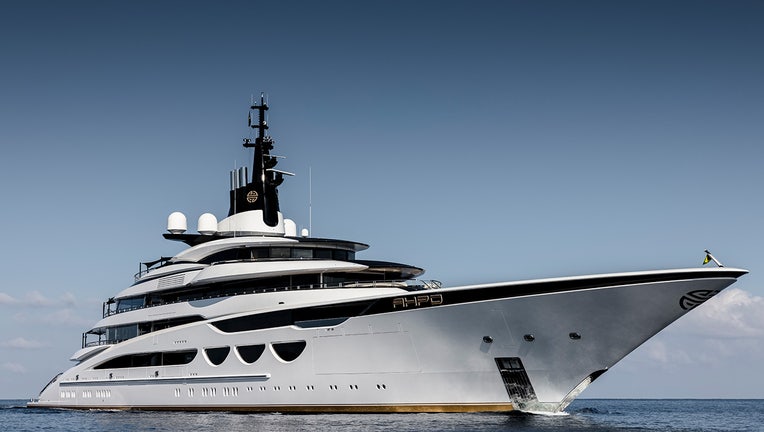 article
If you're in the market for a new and luxurious superyacht with millions to blow, then we have some wonderful news for you. 
The Superyacht Ahpo, flaunted as being one of the largest superyachts in the world, has just gone up for sale. 
The Ahpo yields a price tag of 330,000,000 euros (which is roughly 353,000,000 U.S. dollars) and is the largest boat to ever be displayed at a North American boat show, according to a Moran Yacht & Ship spokesperson. 
Superyacht AHPO - Exterior. (Moran Yacht & Ship)
The Ahpo was on display at the Miami International Boat Show last weekend and she certainly turned many heads. 
This superyacht measures about 115 meters, which is slightly longer than a standard size U.S. football field.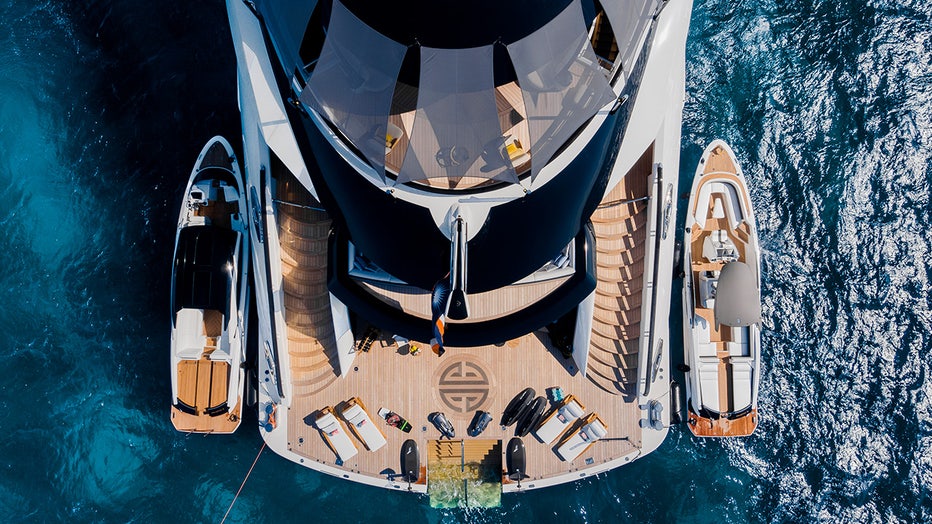 Superyacht AHPO – Starboard aerial view.  (Moran Yacht & Ship)
The vessel can accommodate 16 guests and boasts eight huge staterooms as well as four staff cabins just in case you want to bring along your nanny, your pilot who flew you to said yacht, and your bodyguard, perhaps.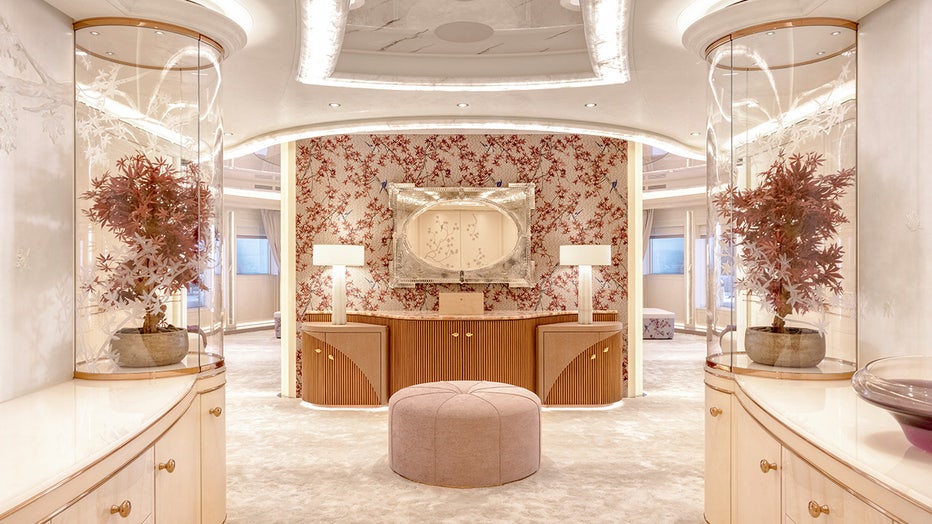 Superyacht AHPO - Stateroom interior. (Moran Yacht & Ship)
The yacht also comes with a 36-person staff so you won't have to lift a finger.  
"She will appeal to an active owner or larger family as she has been purposefully designed to maximize family life and time spent on the water. Building a similar vessel would take around five years, so this is an incredibly rare opportunity to acquire an almost new superyacht - with the major machinery still under warranty - that is truly unmatched," said Moran Yacht & Ship broker, Kevin Callahan, in a new release. 
Not only is the superyacht, well, super, it comes equipped with a helipad, you know, for when you decide to fly your helicopter that you totally own to your multi-million-dollar superyacht.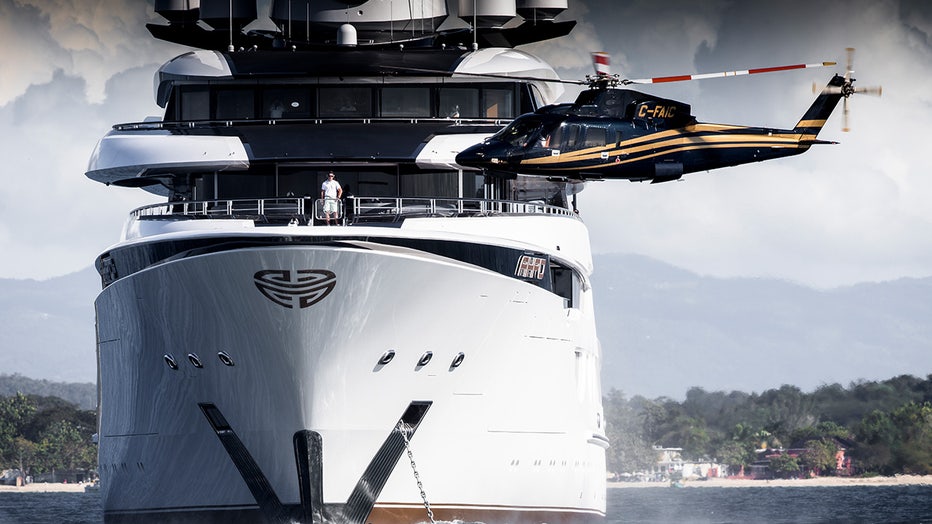 Superyacht AHPO - Exterior stern and helipad. (Moran Yacht & Ship)
There's a 12-meter swimming pool and more than one Jacuzzi because if you're going to have 16 guests aboard, you'll need more than one Jacuzzi.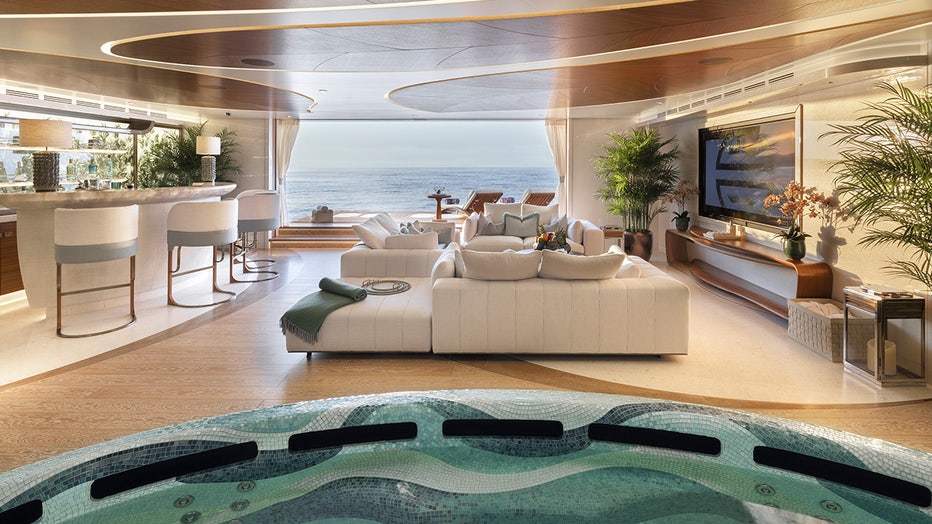 Superyacht AHPO - Interior jacuzzi.  (Moran Yacht & Ship)
The Ahpo even has a 12-seat movie room with LED star-studded ceilings for the perfect movie-viewing experience. 
So, if you're interested in potentially owning this boat, visit Moran Yacht & Ship's website. 
This story was reported from Los Angeles.