King Charles' coronation to include more than 6,000 troops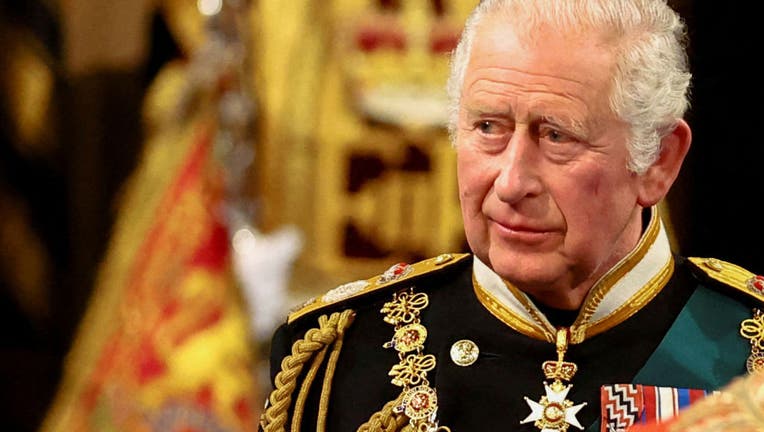 article
LONDON (AP) - More than 6,000 British military personnel will take part in the coronation of King Charles III, the U.K. forces' biggest ceremonial deployment in seven decades, the government said Sunday.
The Ministry of Defense said thousands of soldiers, sailors and aviators will escort the king and Camilla, the queen consort, between Buckingham Palace and Westminster Abbey on their way to and from the May 6 ceremony.
Gun salutes will ring out from British warships and army bases across the country, and later military aircraft — from World War II Spitfires to modern fighter jets — will perform a flypast over the palace.
RELATED: King Charles III's coronation: 3 crowns, 2 carriages and a shorter route
Defense Secretary Ben Wallace said it would be "a spectacular and fitting tribute" to the monarch, who is also commander-in-chief of the U.K. armed forces.
Admiral Tony Radakin, chief of the defense staff, said the military side of the coronation "reflects centuries of tradition, but is indicative of the integral role the armed forces play in modern Britain and the extraordinary ways we support the nation, whether deterring aggression and maintaining stability worldwide or strengthening our domestic resilience and prosperity."
Hundreds of troops from 35 Commonwealth countries will also play roles in the ceremonies for Britain's first coronation since that of Queen Elizabeth II in 1953.
Charles, who became king when his mother died in September, will be formally crowned alongside Camilla in the 1,000-year-old abbey after traveling in a gilded horse-drawn coach from Buckingham Palace.
Royalty and dignitaries from around the world have been invited to the coronation, alongside senior British royals including heir to the throne Prince William and his family. Charles' younger son, Prince Harry, who quit royal duties in 2020, will travel from California to attend — but his wife, Meghan, and their two young children are staying home