K-9 dog may lose use of hind legs after spinal cord injury during training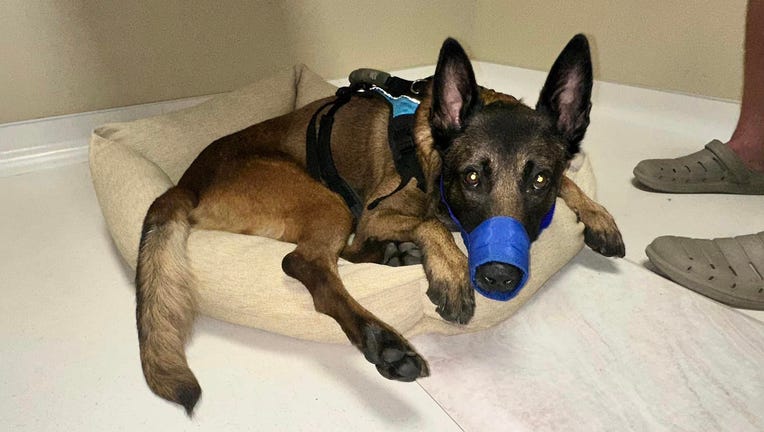 article
TWIN LAKES, Wis. - A Wisconsin K-9 dog may lose the use of his hind legs after suffering a spinal cord injury during training.
The Twin Lakes Police Department said Jaxx was injured a few days ago. Officers didn't elaborate on what exactly happened. 
The police department later updated its Facebook post saying the dog had a disc herniated info his spinal cord, causing him to lose full mobility of his hind legs. 
They were previously told surgery was highly likely, but doctors later said surgery was not recommended. 
RELATED: 'Fawn-tastic rescue!': Fire crews rescue young deer stuck in drainage ditch
However, a "guarded recovery" is needed. 
"Please continue your thoughts and prayers for K9 Officer Jaxx," the department posted. "We are not quite out of the woods yet as the doctors will not give us confirmation that he will regain mobility, but we are certainly keeping our spirits up and hoping for good news to continue!!"
This story was reported from Los Angeles.