Lawyer: Indicting Donald Trump would 'embolden' former president, supporters
The attorney representing former President Donald Trump in the Manhattan DA's investigation of hush money payments says indicting the former president would only "embolden him and embolden his supporters."
Joe Tacopina joined Good Day New York for a live interview Thursday as prosecutors present their case to a New York grand jury. The investigation is centered on whether any state laws were broken when Trump's former lawyer, Michael Cohen, paid $130,00 and $150,000 to silence two women who claimed they had affairs with Trump. Trump has long denied the affairs.
Trump, who's running for president in 2024, would still continue his presidential campaign even if he were criminally charged, Tacopina said.
READ MORE: Stormy Daniels meets with prosecutors investigating Donald Trump
"It will just be more proof positive that the justice system is being weaponized against him," Tacopina said.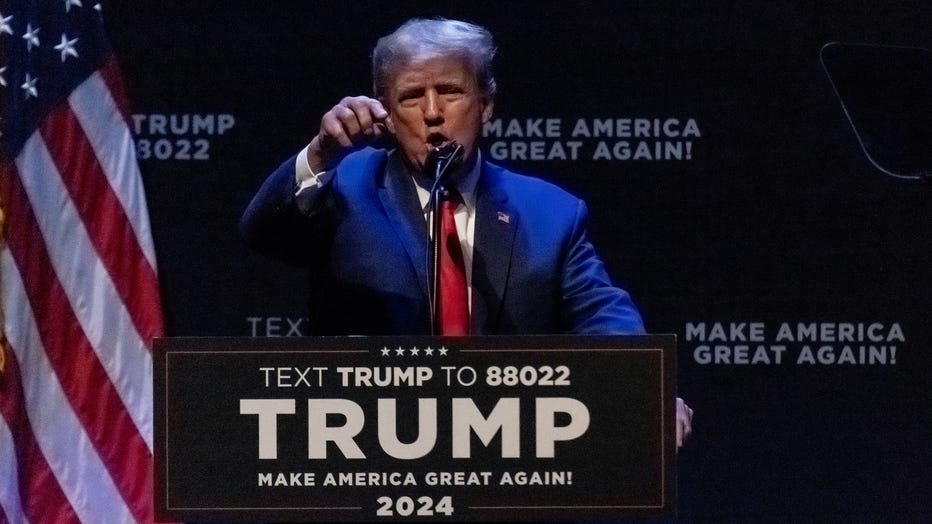 Former US President Donald Trump speaks during an "America First Education Policy" event in Davenport, Iowa, US, on Monday, March 13, 2023. Photographer: Miriam Alarcon Avila/Bloomberg via Getty Images
Porn actor Stormy Daniels, who spoke with Manhattan prosecutors Wednesday, has said she had a 2006 sexual encounter with Trump that she didn't want, but didn't say no to. Trump says it never happened.
Model Karen McDougal also claims she had an affair with Trump in 2006-2007.
Federal prosecutors in 2018 charged Cohen with campaign finance crimes related to payments to Daniels McDougal, arguing that the payouts amounted to impermissible gifts to Trump's election effort in 2016.
READ MORE: Trump invited to testify before New York grand jury on Stormy Daniels payments
Cohen and federal prosecutors said the company paid him $420,000 to reimburse him for the payment to Daniels and to cover bonuses and other supposed expenses. The company classified those payments internally as legal expenses.
Cohen, who testified before the New York grand jury this week, pleaded guilty, served prison time and was disbarred. Federal prosecutors never charged Trump with any crime.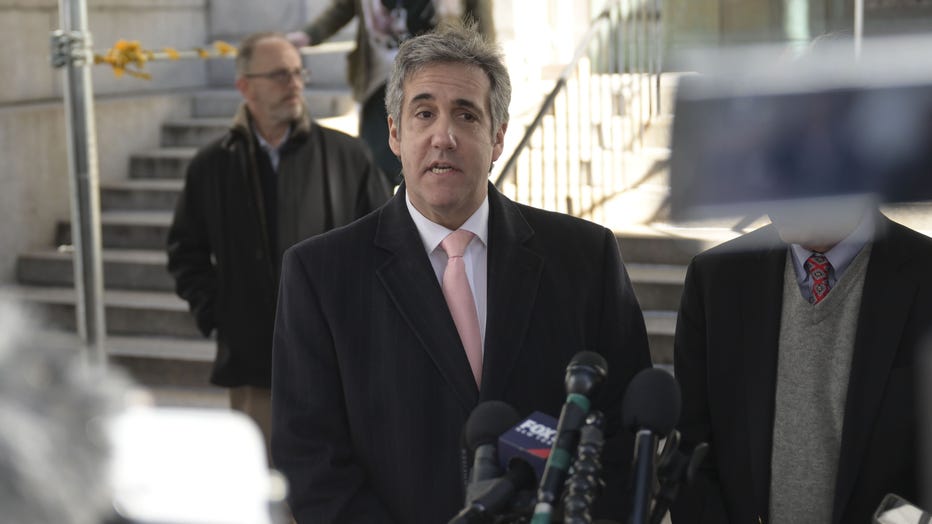 Former Trump lawyer Michael Cohen leaves after testifying before grand jury in Manhattan, New York City on March 15, 2023. (Photo by Fatih Aktas/Anadolu Agency via Getty Images)
Tacopina says Manhattan prosecutors are the ones "trying to affect the election."
"This is really trying to take the votes out of the voters' hands because by indicting a candidate for the presidency," he said on GDNY.
The former president's current lawyer said Trump was invited to testify before the grand jury but has no plans to do so.
"It's actually a crime of extortion if someone is threatening you, saying if you don't give me money I'm going to go public and embarrass you and your family … and that's what he's a victim of," Tacopina said on GDNY. "But it's certainly not a crime to pay off someone in a civil settlement regarding a consensual relationship, which the president denies."
Daniels and the lawyers who helped arrange the payment have denied extorting anyone.
Falsifying business records can be a misdemeanor under state law, or a felony if the fudging of paperwork is done in connection with a more serious crime.
"I think [prosecutors are] holding out hope that a New York jury would never acquit Donald Trump … because he's not popular in the city from a voter standpoint," Tacopina said. "I have a lot more faith in New York juries than that. I think people will do the right thing."
The Associated Press contributed to this report.