Jeff Bezos' net worth reportedly surpasses Bernard Arnault's
Jeff Bezos on Monday saw the value of his personal fortune surpass LVMH CEO Bernard Arnault's, according to Bloomberg. 
The net worth of the Amazon founder hit $156.3 billion Monday afternoon, boosting Bezos from third to second richest on the outlet's global ranking of billionaires. Tesla and SpaceX CEO Elon Musk still held the top spot at $234 billion, Bloomberg reported.
Shares of Amazon have increased over 50% from the beginning of 2023, which helped Bezos move up Bloomberg's list, according to the outlet. 
His holdings of Amazon common stock as of Feb. 22 came in around 12.3%, according to the e-commerce giant's most recent proxy statement.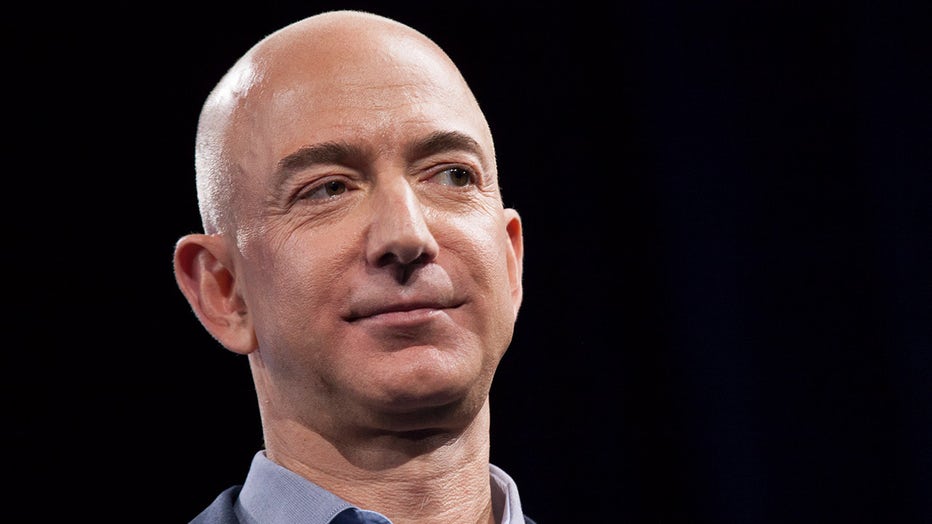 Amazon.com founder and CEO Jeff Bezos (Credit: David Ryder/Getty Images)
JEFF BEZOS ADDS TO FLORIDA REAL ESTATE FOOTPRINT
So far in 2023, Bezos has gained $49.3 billion in net worth, Bloomberg reported. 
The title of world's second-richest person prior to Bezos' rise belonged to Arnault. 
The change in ranking stemmed from LVMH's recent quarterly performance and a $6.8 billion drop in Arnault's net worth, according to the outlet.
LVMH LOVES BIRKENSTOCK AS IPO KICKS OFF
Fendi, Louis Vuitton, Tag Heuer, Christian Dior and other brands fall under the LVMH umbrella. The luxury goods company posted a market capitalization of $351.89 billion as of Tuesday.
Bloomberg on Monday afternoon estimated the LVMH CEO's value as $155.1 billion. 
With their personal fortunes within $1.2 billion of one another, day-to-day movement in Amazon and LMVH stock prices could lead to more changes in the rankings. 
On Forbes' real-time billionaires list, Bernard remained well above Bezos in net worth. He was valued at $174.8 billion as of Tuesday afternoon, $20.5 billion higher than the $154.3 billion estimated for Bezos, according to the magazine.
FORBES' RICHEST AMERICANS LIST WELCOMES CROP OF NEW FACES
The other two individuals in Bloomberg's top five were Microsoft co-founder Bill Gates at $125 billion and Google co-founder Larry Page at $123 billion.