Source: AR-15 rifles, handguns found in Jamaica Bay from NY home burglary
JAMAICA BAY - A fisherman made quite the discovery in Jamaica Bay -- a cache of large guns – believed to have been stolen from a home in New York.
According to the NYPD, divers with the Emergency Response Detectives Unit of the NYPD Special Operations team dove into the water Wednesday after 10 a.m. and retrieved the weapons. 
Three AR-15 rifles and 14 handguns were recovered, police said.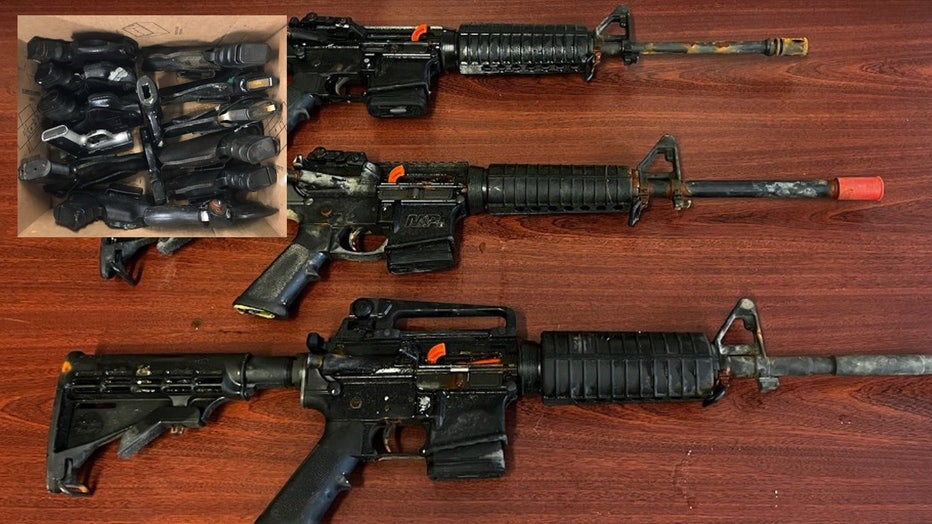 The 44-year-old fisherman said he saw a black bag with two rifles and reported it to police.
A law enforcement source said the weapons are believed to be from a home burglary in Carmel.
There is no word yet who may have dumped the weapons.