Submerged cache of rifles, handguns found in Jamaica Bay
JAMAICA BAY - A cache of large guns was found submerged in Jamaica Bay following a tip by a "concerned" citizen, the NYPD said.
According to police, divers with the Emergency Response Detectives Unit of the NYPD Special Operations team dove into the water Wednesday and retrieved the weapons.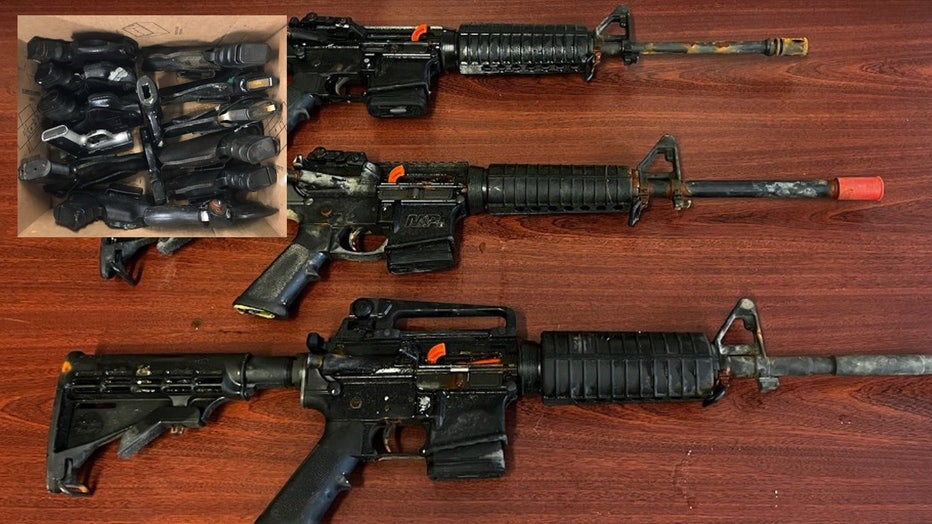 At least a dozen guns appeared to have been recovered, including what looks like three rifles.
There is no word yet on who alerted police, or who may have dumped the weapons.