'Like something from James Bond': What we know about Hamas' surprise attack on Israel
The Hamas attack against Israel Saturday came from air, land and sea, and included paragliders that flew into Israel "like something from James Bond," as one national security expert put it. 
Hal Kempfer spoke with LiveNOW from FOX Saturday in the hours after the world woke up to the news that Israel had been under deadly attack. 
"It's one of the biggest offenses we've ever seen come out of the Gaza Strip, certainly involving Hamas," Kempfer said. 
Quick facts about the attack
Happened on Simchat Torah, a major Jewish holiday
Carried out by Hamas, a paramilitary group led by Mohammed Dief
Death toll is in the hundreds, including both the initial attack and during Israel's retaliation 
Israeli civilians and soldiers were abducted 
Dief said in a recorded message that the attack was only the start of what he called "Operation Al-Aqsa Storm" 
Israeli Prime Minister Benjamin Netanyahu declared a mass army mobilization, saying, "We are at war" 
Hamas attacked by air, land and sea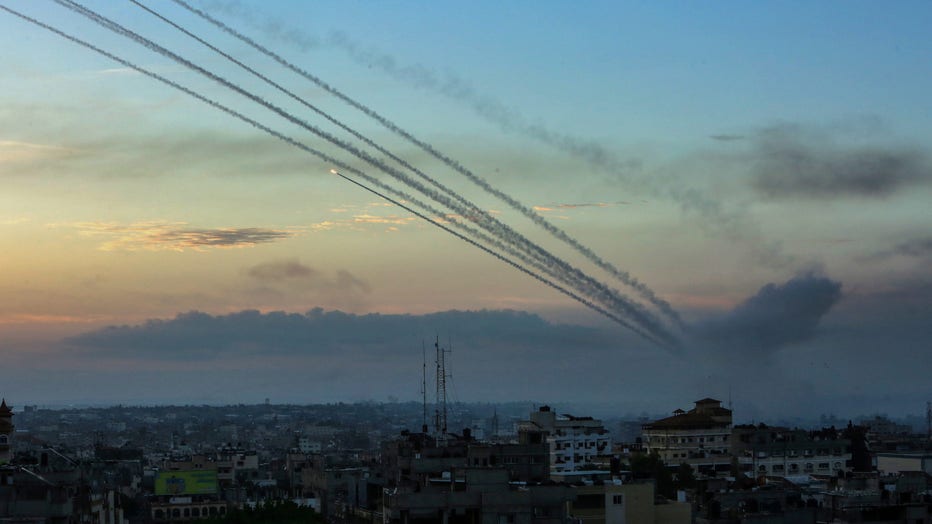 A view of rockets fired by Palestinians in response to Israeli airstrikes during an operation in Gaza City, Gaza on October 07, 2023. (Photo by Abed Rahim Khatib/Anadolu Agency via Getty Images)
Hamas fighters used explosives to break through the border fence enclosing blockaded territory, then crossed with motorcycles, pickup trucks, paragliders and speed boats on the coast, the Associated Press reported. 
Fighting on the ground then continued for hours in 22 locations near the Gaza Strip. 
"The ground assault wasn't just moving across the ground or just moving through tunnels, which I'm sure they did; it's not been reported specifically. But there is specific reporting that they used paragliders. This is something that sounds like out of James Bond," Kempfer said. 
"I mean, literally, they had these paragliders and they went up in the air and they flew over the Israeli positions and landed and did attacks that way. That says a lot to me because that talks about planning, that also talks about training. The Gaza Strip is a small area; it's not some place where you can easily train in paragliders with being observed. That means that somewhere, some of these fighters were trained," Kempfer speculated. 
Who is Hamas?
As Kempfer explained, "Hamas is not the same as the Palestinian Authority. The Palestinian Authority is actually the organization that Israel has an agreement with. That is, they had an election, not recently, but they had an election and they represent the Palestinians. Hamas is a separate group."
Kempfer described Hamas as a militant paramilitary group that does not operate with the goal of finding peace with Israel. 
"They are the ones - them and also Palestinian Islamic Jihad - are the ones that tend to do these attacks," Kempfer continued. 
RELATED: 5 things to know as Hamas executes unprecedented attack on Israel
Why did Hamas attack Israel?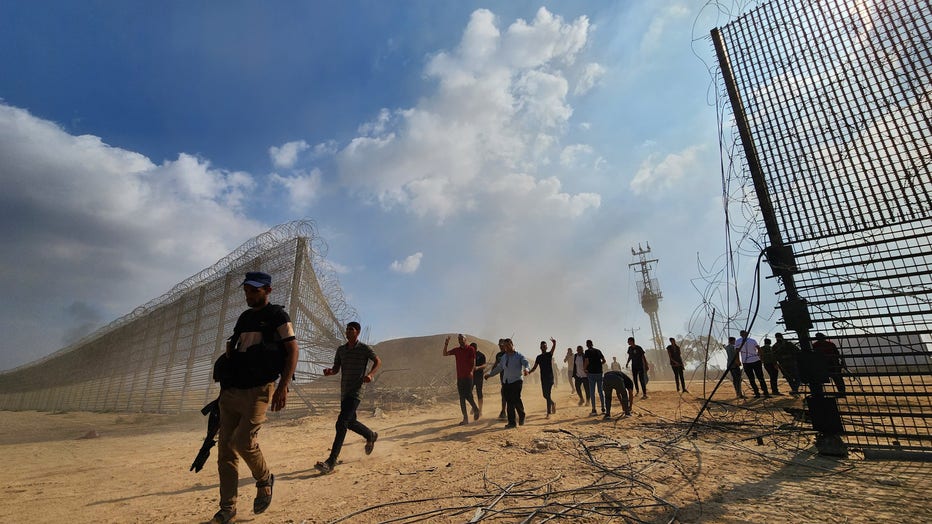 Hamas' armed wing, the Izz ad-Din al-Qassam Brigades enter the Israeli side of the fence in Gaza City, Gaza on October 07, 2023. (Photo by Hani Alshaer/Anadolu Agency via Getty Images)
Hamas' military leader, Mohammed Deif, spoke in a recorded message that provided specific reasonings for Saturday's attack. Deif does not appear in public. 
Hamas cited long-simmering sources of tension between Israel and the Palestinians, including the dispute around the Al-Aqsa Mosque compound, which is sacred to both Muslims and Jews and remains at the emotional heart of the Israeli-Palestinian conflict.
In recent years, Israeli religious nationalists — such as National Security Minister Ben-Gvir — have increased their visits to the compound. Last week, during the Jewish harvest festival of Sukkot, hundreds of ultra-Orthodox Jews and Israeli activists visited the site, prompting condemnation from Hamas and accusations that Jews were praying there in violation of the status quo agreement.
Hamas statements have also cited the expansion of Jewish settlements on lands that the Palestinians claim for a future state and Ben-Gvir's efforts to toughen restrictions on Palestinian prisoners in Israeli jails.
This story was reported from Detroit. The Associated Press contributed.