With phones in hand, young drivers learn simulated lesson for real-world roads
ISLIP, N.Y. - It didn't take John Mullins long to realize how dangerous distracted driving really is.
John and other students at Islip High School learned an invaluable lesson on Tuesday thanks to the International Save a Life Tour. It's a safe-driving awareness program sponsored by the school's PTSA to educate and demonstrate firsthand the potentially deadly consequences resulting from poor choices behind the wheel. 
"I was on the grass half the time," he said after trying the simulator. "It was impossible."
A distracted driver took the life of Karen Torres' dad nearly 17 years ago. She founded All 4 U Dad to raise awareness of the dangers of distracted driving in his honor. 
"My dad was in the work zone when a cement truck driver entered the work zone and he reached to grab a falling bottle," she said. 
The safe-driving advocate believes distractions behind the wheel are only getting worse. 
"It doesn't matter if you're 16, 15 or 80," Torres continued. "You take your eyes off the road for that split second and you can kill someone."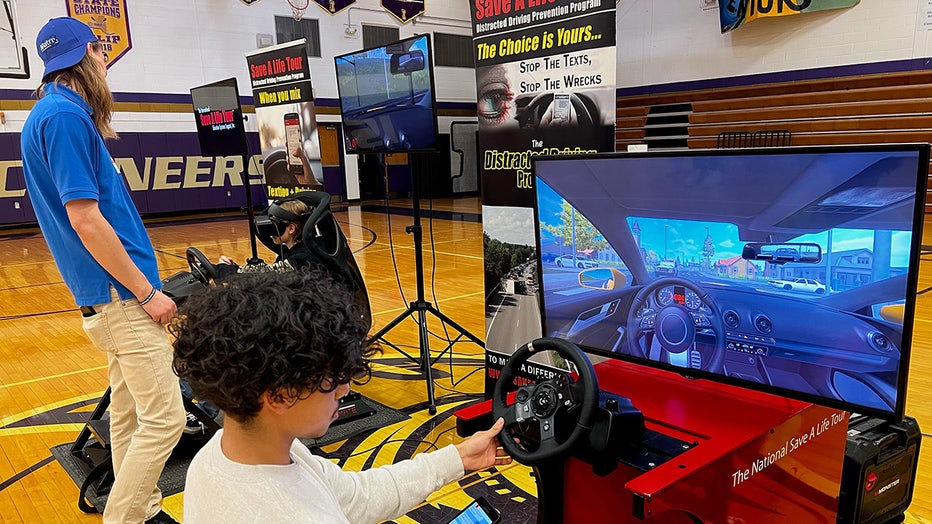 Islip students give distracted driving a try -- the safe way.
And it's not just distracted driving. Advocates also say impaired driving is also preventable. 
"There are so many factors in the road you can't control," said Ben Middleton with the International Save a Life Tour. "This is just one you have 100-percent control over."
According to the National Highway Traffic Safety Administration, about nine people in the United States are killed every day in crashes that are reported to involve a distracted driver, and about 32 people die in drunk driving crashes daily. 
"Don't think about yourself," Middleton advised. "Think about the others who would be hurt by you being gone."